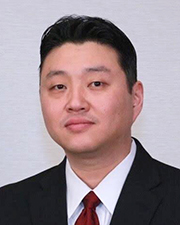 New York, NY Donald Lee has been appointed executive vice president at Metropolitan Valuation Services (MVS), one of the largest independent commercial property appraisal and consulting practices for lenders and owners in the New York Metropolitan market. The appointment is effective immediately.
Lee joined MVS in 2003, the year the firm was founded, and served as a senior vice president and team leader. He now joins Peter Rastetter and David Lyon as executive vice presidents.
"Donald has been AN invaluable asset to the firm," said Steven Schleider, co-founder and president, MVS. "With his vast knowledge of commercial appraisal and particular expertise in the multifamily market, he will continue to be a significant contributor to the firm's accelerating growth."
Lee has 17 years of appraisal experience with income producing properties including multifamily rental and cooperative apartment buildings, government subsidized housing facilities, and mixed-use properties incorporating retail, community facility and garage components. As senior vice president, he has been responsible for the firm's metropolitan area multifamily portfolio work.
Lee is certified by the State of New York as a Real Estate General Appraiser and is currently a candidate for designation with the Appraisal Institute.