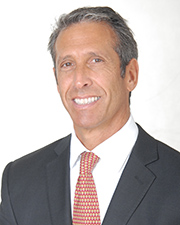 New York, NY Mark Kapnick, executive vice president/principal, and Zach Steinberg, associate, of Lee & Associates NYC arranged an 8,000 s/f, three-week lease at 350 Sixth Ave. for an indoor miniature golf concept from Google. The pop-up featured games, giveaways and demonstrations of the company's newest tech products.
"Located on a prime section of Sixth Ave., between West Fourth St. and Washington Place, the ground-level space is at the intersection of Greenwich Village and the West Village and thus will be easily accessible to the numerous pedestrians that pass through these neighborhoods each day," said Kapnick, who represented both the tenant and the landlord.
"Zach and I were excited to be able to locate this space for such a fresh concept. From our marketing perspective, it programs and activates the space, and that is where our real interests lie for a long-term tenant."
The pop-up will be conveniently located just one block from the A, C, E, B, D, F and M subway lines. Surrounding restaurants and retailers include Babbo, Blue Hill, Tertulia and the Manhattan Kid's Club.
The landlord was Nuovo Ciao-Di LLC and asking rent was $225 per s/f.. The pop-up will take occupancy in the last week of May 2018 and will run through roughly the first two weeks of June.