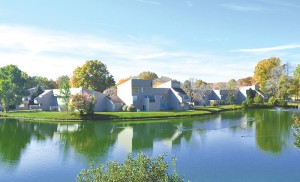 Emerald Springs, 12 Pond View Court - Painted Post, NY
Painted Post, NY
According to Institutional Property Advisors (IPA), the firm has completed the sale of two multifamily properties: Emerald Springs, a 286-unit apartment complex for $22 million, or almost $77,000 per unit; and Steeplechase Apartments, a 146-unit asset in Camillus,for $11 million ($75,000 per apartment).
"The properties are both highly stable multifamily assets that provide residents with the benefits of small town living and easy commutes to large population centers, shopping and employment; additionally, the assets are extremely well positioned to increase value through a modest unit and exterior renovation program," according to IPA's Victor Nolletti, lead the deal for the IPA team.
Nolletti, Steve Witten and Still Hunter head the IPA Northeast & Florida team, and represented the seller, Erastus LLC and Archimedes Associates LLC. Nolletti's team also procured the buyer, Morgan Acquisitions LLC. J.D. Parker, senior vice president and district manager, engaged the transaction as
Marcus & Millichap
's broker of record in New York State.
Emerald Springs is located off I-86 at 12 Pond View Ct. Constructed between 1962 and 1992, the property contains 38 residential buildings, a clubhouse/amenity building and a large maintenance garage. Community amenities include a fitness center, an outdoor swimming pool with sundeck, tennis courts, basketball courts, a landscaped playground, grilling and picnic areas, 150 carports, 48 garages and a large aerated pond. Select units feature townhouse- and loft-style layouts and many apartments have separate dining rooms.
Located at 5625 West Genesee St., Steeplechase Apartments is minutes from downtown Syracuse, Syracuse University and the crossroads of Upstate, I-81 and I-90. The property was built in 1976 and features 17 two-story buildings, a clubhouse/amenity building, a swimming pool, tennis courts, 48 carports and 23 garages. Many of the apartments have separate dining rooms and fireplaces.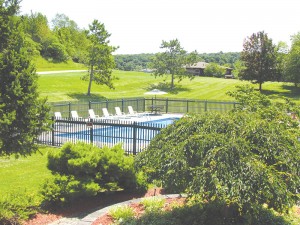 Steeplechase Apartments, 5625 West Genesee Street - Camillus, NY