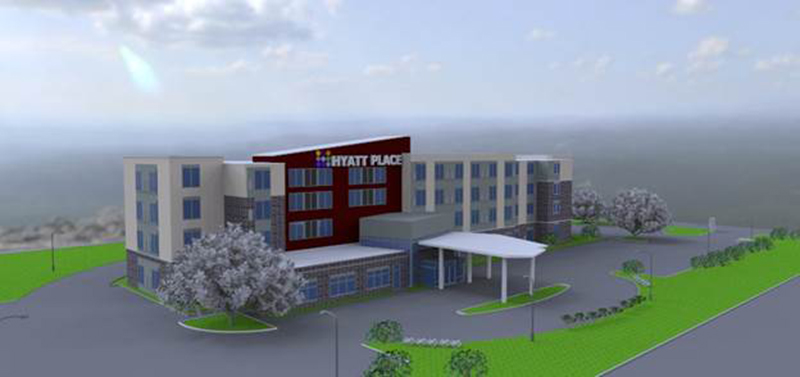 Poughkeepsie, NY Houlihan Lawrence Commercial Group, a division of Houlihan Lawrence, Inc., has broke ground on the Hyatt Place Hotel on Rte. 9.
The 93-room hotel will include a conference room and several amenities catered to business professionals. The hotel, which is scheduled to open in the spring of 2019, is expected to attract tourism and serve as a business destination for high-end guests and clientele.
Nicholas Licari, an associate broker with Houlihan Lawrence Commercial Group, represented Erfan Khan, president of Empire Hotel Development Inc., the hotel developer, in the land transaction for the development.
"This development project was very complex and had a lot of hurdles to overcome. Thankfully, after much hard work and answered prayers, we were able to attain the necessary approvals and financing to begin construction," said Licari. "This hotel development will be a great benefit to Dutchess County with boosting tourism, providing jobs, and increasing tax revenue for the local economy."
"I am pleased to recommend Nicholas Licari from Houlihan Lawrence Commercial Group. I have purchased and sold numerous properties and businesses and never came across a person with such dedication and willingness to help every step of the way," said Kahn.
"The property that I purchased through Nick had a lot of challenges. Nick helped me during the planning phase, dealing with various agencies, made himself available for everything I needed from the town of Poughkeepsie and even after the closing, which meant a lot to me. I can't thank him enough for everything that he has done for me and my company."