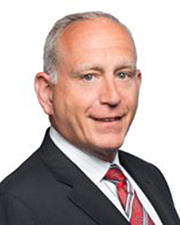 Niskayuna, NY Greystone has provided a $27.048 million HUD-insured permanent loan to refinance Pathways Nursing and Rehabilitation Center, a 112-bed skilled nursing facility. The transaction was originated by Fred Levine, managing director in Greystone's Monsey office.
The long-term FHA financing for Pathways carries a 30-year term at a low, fixed rate, and enables Sentosa Care to invest capital in upgrading the facility's existing spaces and amenities, as well as construct a newly planned vent unit and upgrade the pediatric unit.
"It's especially gratifying to us at Greystone that we are able to provide capital to a facility like Pathways that provides care to difficult cases in their specialty units," said Levine. "We truly value the trust Sentosa Care has in us to provide financing for their facilities and will continually work to exceed their expectations."
Pathways Nursing and Rehabilitation Center offers specialized rehab services, including sub-acute rehabilitation, ventilator therapy, respiratory care, and traumatic brain injury treatment. The facility also specializes in pediatric inpatient rehab and respite services. Amenities for residents at Pathways include an on-site salon, group activities and entertainment, private dining space and a newly-renovated grand dining area.
Located in the Mohawk Valley near outside of Schenectady, Pathways Nursing and Rehabilitation Center is a Sentosa Care-affiliated facility. Sentosa Care is an organization formed to service and assist affiliated nursing facilities in fulfilling their commitment to quality healthcare.