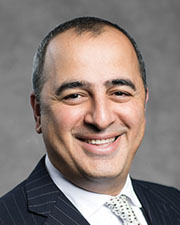 Manhattan, NY Goldenwood Property Advisors Group has been retained on an exclusive basis to arrange for the sale of 3966 10th Ave. in the Inwood neighborhood. The site is located on the corner of West 212th St. and 10th Ave. The lot is 100' x 100' and totals 9,992 s/f. The land is currently improved by a 4,500 s/f auto repair shop and garage.
3966 10th Ave. is situated within the newly re-zoned Inwood district and is situated in a C4-4D zoning designation, which allows for an FAR of 7.2 utilizing the Mandatory Inclusionary Housing bonus. This equates to 71,942 total buildable s/f for a mixed-use project.
"3966 10th Ave. offers a prime opportunity for a developer to capitalize on the new re-zoning of Inwood and utilize the multiple uses this zoning allows for. Transportation is also ideal, as the site is easily accessible to Midtown Manhattan, utilizing both the A and 1 subway lines, which is 2.5 blocks away. This property also lies in a Qualified Opportunity Zone making this an attractive site for Opportunity Zone Funds," said Lev Kimyagarov, the exclusive listing broker for the site.
The asking price is set at $11.25 million, equivalent to $156/ZFA.