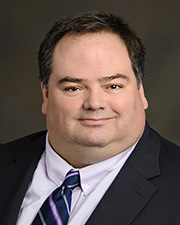 Uniondale, NY Louis Fiore has joined the law firm of Forchelli Deegan Terrana as a partner in the real estate and industrial development agency (IDA) practice groups, according to Jeffrey Forchelli, managing partner of the firm.
"Louis is a well-known and respected high-level talent on the Long Island commercial real estate scene. He will bring a degree of transactional experience and expertise similar to that found in the major national firms to our real estate and IDA clients," said Dan Deegan, chairman of the IDA practice group.
Fiore concentrates his practice in the areas of real estate law and IDA transactions. He handles a variety of transactional matters, including the representation of landlord and tenants in office, retail, industrial and ground leases, the representation of owners, tenants and landlords in IDA transactions, the representation of sellers and purchasers in a wide variety of real estate development transactions, the representation of borrowers in numerous types of acquisition financings, re-financings, construction loans, mezzanine loans and SBA financings. He has experience representing landlord and tenants in landlord/tenant summary proceedings.
He is a graduate of the University of Illinois at Urbana-Champaign and received his J.D., magna cum laude, from the Washington College of Law, American University.
Founded in 1976, Forchelli Deegan Terrana LLP is one of Long Island's most acclaimed and distinguished law firms.
Headquartered in Uniondale, NY, the Firm is conveniently located for clients in Nassau and Suffolk counties, as well as those in New York City. All of our attorneys have a high level of expertise in specific areas, as well as in the general practice of law.
The Firm employs over 60 attorneys who provide counsel to a broad range of clients, including national, regional and local businesses, major real estate developers and organizations, banks, insurance companies, municipalities, educational institutions, contractors, architects/engineers and individuals.