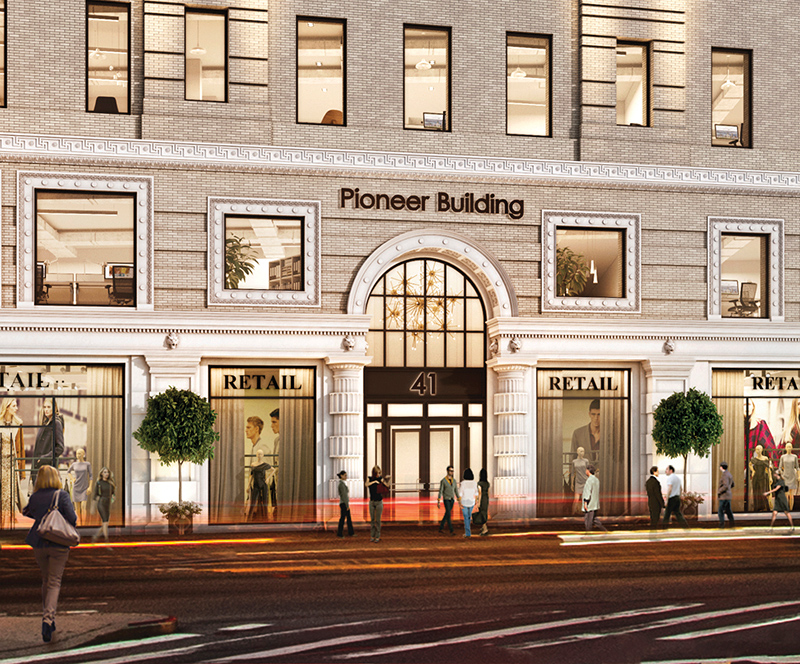 Brooklyn, NY Three national and international retailers and a fast-growing café concept have leased more than 10,000 s/f of space in the Pioneer Building at 41 Flatbush Ave., considered by many to be "the most accessible building in Brooklyn." CPEX Real Estate's Brooklyn Retail Leasing Team, consisting of managing director Ryan Condren and associate director George Danut, represented the landlord in all four lease transactions.
All four tenants are expected to move in by the end of this year:
• Blick Art Materials will occupy 7,700 s/f on the ground level and lower level. Joshua Siegelman of Winick Realty represented the tenant.
Since 1911, artists of all ages and skill levels have looked to Blick for a wide range of high-quality art supplies at affordable prices, supported by a team of knowledgeable associates and a 100% satisfaction guarantee. Now in its third generation of family ownership, Blick currently has more than 65 retail stores in 25 states across the country.
• Smoothie King will lease 1,200 s/f of ground floor retail space. The tenant was represented by Nick Masson of Schuckman Realty.
Blending fruit and vegetable smoothies with high-quality ingredients since 1973, Smoothie King has more than 800 locations in over 130 countries around the globe. The Pioneer Building will be its third location in the city.
• Coffee Project New York has agreed to lease 1,000 s/f on the ground floor. Alexander Karas of Winick Realty represented the tenant in lease negotiations.
Voted "New York's Most Loved Café" by Time Out New York in 2016, this will be its first location in the borough.
• United Parcel Service (UPS), will occupy 800 s/f of ground floor space at 41 Flatbush Ave. HUDSON's Nicole Liebman represented UPS in the transaction.
"We are happy with this mix and caliber of tenants for the Pioneer Building," said Tyler Wilkins, partner at Quinlan Development Group. "This lineup will provide a good set of amenities to the office residents upstairs and the neighborhood."