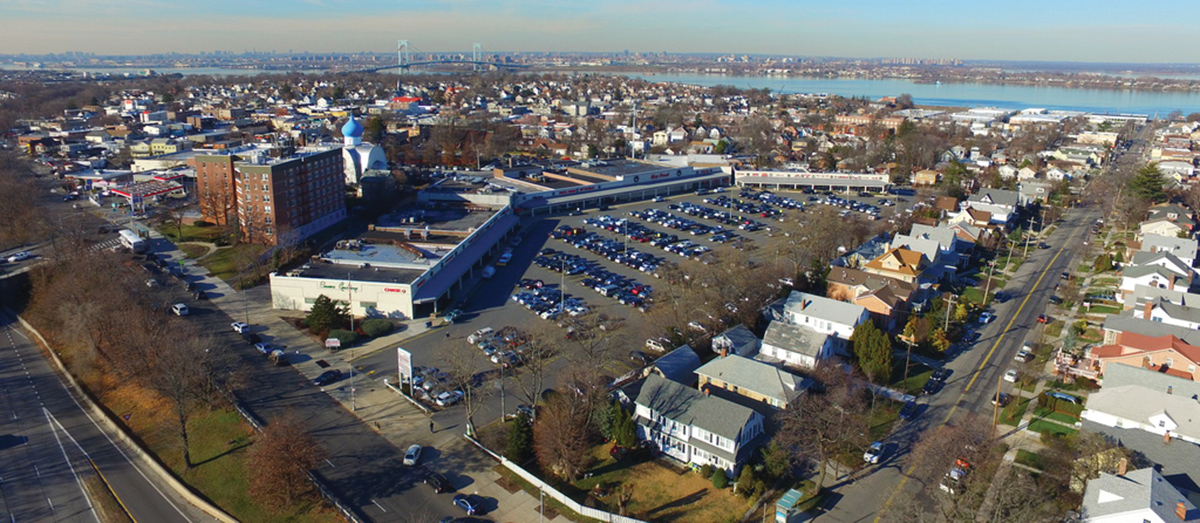 Lake Success, NY Schuckman Realty is a full-service commercial real estate firm serving New York City, including the surrounding tri-state area, Long Island and New Jersey. The company was formed nearly four decades ago in the late 1970s when the retail shopping center business was still in its defining stages. Its founder, Stanley Schuckman, was one of the first tenant representation brokers implementing tenant expansion strategies in the tri-state area of New York City, as well as states around the country. Under Stanley Schuckman's leadership, the firm became known as a premier boutique brokerage firm specializing in both planning shopping centers and representing national retailers ranging from 1,500 s/f to 150,000 s/f.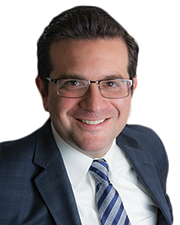 In 2001, the firm welcomed the current president and Stanley's son, Kenneth Schuckman back to the family firm. After college, Kenneth landed a position at Forest City Ratner working on some of New York City's most unique retail projects while getting his Master's in Real Estate at NYU at night. Since Kenneth had grown up in the Schuckman office, it was a natural transition that when he was just 19-years old while home on summer vacation from college, Kenneth was already closing deals at Schuckman Realty with Rite Aid, Dunkin' Donuts, AutoZone and Family Dollar stores, to name a few. He also helped brokers scout out locations for top retailers like RadioShack and Payless. Now working full time at the firm, Kenneth quickly began leveraging the company's reputation and developed his own tenant and landlord representation roster. By the time he was 30 years old, he was credited with well over 200 transactions with national retail chains and franchises. Demonstrating leadership qualities, Kenneth began recruiting and training salespeople, many of which over a decade later are still with the firm.
As 2018 approaches, with Kenneth at the helm, the company continues its expansive growth at the eve of its fourth decade. Three years ago, the firm moved its headquarters from Woodbury to Lake Success tripling its size to accommodate the firm's growing business needs and to be in closer proximity to its explosive NYC growth while fulfilling the consistent demand for its services on Long Island. Currently, Schuckman Realty represents millions of s/f on behalf of landlords from institutions such as REIT's to family-owned portfolios throughout NYC and Long Island. Additionally, the firm continues to work with national and regional companies on store expansion strategies throughout the NYC and Long Island. In recent years, Schuckman Realty has facilitated 100's of transactions ranging from banks, drugstores, national retail chains, medical uses, quick service restaurants and numerous others.
The Schuckman Realty team of approximately 20 skilled and aggressive brokers and analysts are growing the firm's retail, tenant and landlord representation, investment sales and property management departments. With the changing retail environment, Schuckman Realty has diversified with expanding its medical leasing and investment sales divisions. The Schuckman Realty investment sales division has thrived and facilitated the sale of many on and off-market investment opportunities for its client list. The company has a diverse team with complimenting specialties and experience. To strategically grow its platform and explore new opportunities in real estate, Schuckman Realty has hired several new brokers to oversee brokerage teams and facilitate deal making. By design, the company has key deal makers who have been in the industry for decades along with budding all-stars in the millennial age bracket. The result is a unique service-oriented team in a great working environment.
"Our collaborative team approach and our sophisticated use of technology also appeals to clients," said Kenneth, who urges all his brokers to market deals and exclusive listings on LinkedIn, Twitter, Facebook, Instagram, the Schuckman Realty website www.schuckmanrealty.com and even YouTube, where the company uses drones to feature aerial footage of properties for sale or lease.
"We are one of the first real estate companies to take our marketing to new heights using drones," said Kenneth, who got the idea from his own son whom he introduced to the business at a young age. "He just may be the one to take Schuckman into a third-generation business."

As 2018 and the company's 40th anniversary approaches, Schuckman Realty has shown a diverse balance of revenue generation while at the same time continuing to grow its core business. For example, Schuckman's landlord representation and development consultant services are flourishing with such notable projects as the development of East Gate Plaza in Westbury, Long Island with Whole Foods/Amazon Market as the anchor. "We are very excited to have landed Whole Foods/Amazon to anchor this new retail project," said Kenneth. "The co-tenants are lining up to be a part of the development."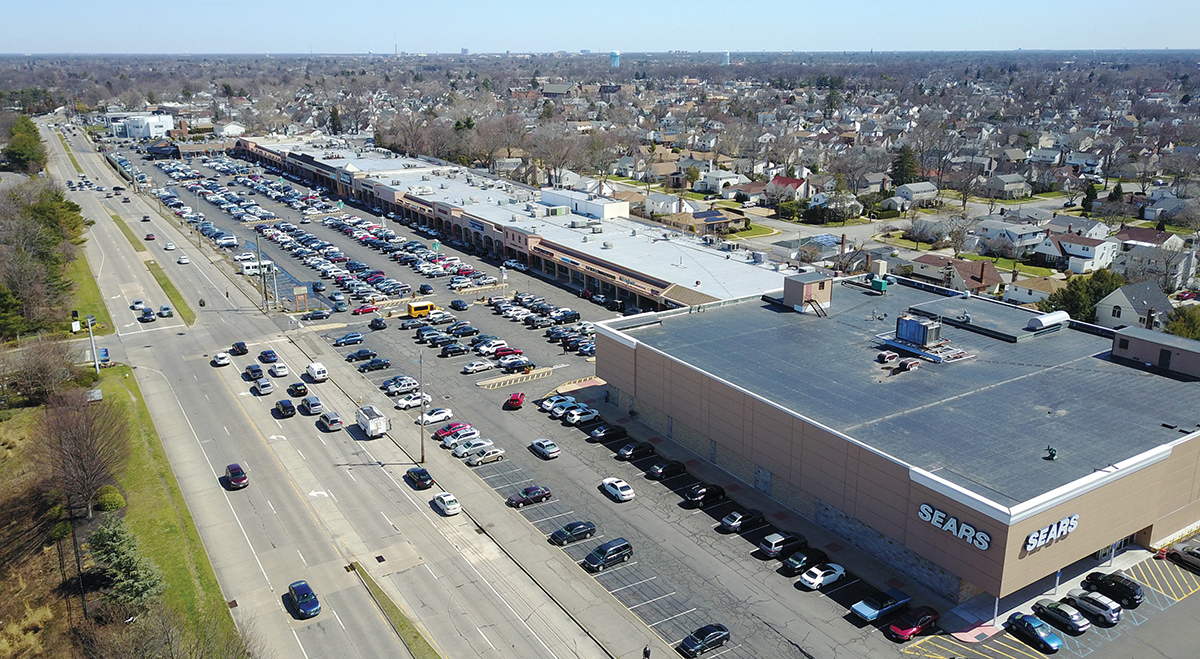 In addition, Schuckman Realty is working on several other development projects throughout Long Island and NYC. In Nassau, the firm has been retained to lease the anchor space at the Lake Success Shopping Center in New Hyde Park, a premier dominant retail shopping center on Long Island. The property, now occupied by Sears, whose lease expires at the end of 2019, is approximately 118,000 s/f on three levels. Schuckman Realty is in negotiations with several major retailers to divide the space.
In Suffolk County, Schuckman Realty is consulting on the redevelopment of the Sun Vet Mall along Sunrise Highway in Holbrook. In Nassau County, Schuckman Realty has been hired by Regency Centers to lease up and reposition their latest acquisition in Garden City Park. In Five Towns, Schuckman Realty is spearheading the development of a grocery anchored shopping center along Rockaway Turnpike. In Queens, Schuckman Realty has been tapped to work the future redevelopment of the Whitestone Shopping Center which will include the addition of over 100,000 s/f of multi-level retail. In Midwood-Brooklyn, Schuckman Realty has been consulting on the development of a 250,000 s/f 10-story mixed-use project along Coney Island Ave. which will be home to an underground parking system, thousands of s/f of retail and a community center. Also in Brooklyn, Schuckman Realty has been advising on a multilevel retail entertainment project across from the Barclays Center.
Over the years, Schuckman Realty has worked with several of the grocery chains ranging in size from Costco to Trader Joe's. As a result of the A&P bankruptcy, the company handled multiple transactions with regional and national supermarket chains repositioning anchor spaces throughout Long Island. The Schuckman Realty grocery deal sheet boasts of tenants such as Whole Foods Market/Amazon, Trader Joe's, Key Food, Stop & Shop, Shoprite, North Shore Farms, Best Market, Wild by Nature, Uncle Giuseppe's and many more.
In addition, Schuckman Realty sees in its future growth the expanding investment sales division. The volume has been growing in core markets as well as markets outside the immediate tristate area. The emphasis has expanded into multifamily and office building transactions, as well as its continued retail investment sales business. Recent transactions include multifamily properties in Westchester, industrial space in the Bronx, downtown retail assets in Syracuse as well as many retail NNN deals throughout Long Island.
"As Schuckman Realty approaches its 40th anniversary, we continue to focus on growth in core markets and adding key players to our organization," said Kenneth, who looks to the future with great confidence.