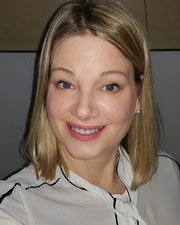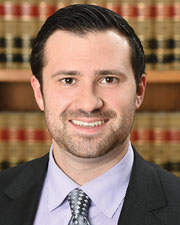 New York, NY According to Capell Barnett Matalon & Schoenfeld LLP, Kimberly Connolly has joined the firm as director of marketing and Connor Dolgon has joined as an associate.
Connolly leads the marketing, communications and business development initiatives for the firm. She brings over 15 years of experience marketing professional services firms. She is focused on building firm visibility, strengthening client relationships and identifying opportunities for strategic partnerships.
Prior to joining Capell Barnett Matalon & Schoenfeld, Connolly was founding marketing director at Borah, Goldstein, Altschuler, Nahins & Goidel, P.C. She is an active member of the Legal Marketing Association and has served as committee co-chair of the Small Law Firm Special Interest Group since 2017. She is also a member of the Legal Marketing Association's CMO Special Interest Group and of Law Firm Media Professionals.
Dolgon focuses his practice on real estate and commercial litigation. He represents clients in all forms of commercial disputes, including breach of contract, causes of action, and landlord and tenant proceedings. Connor was previously an associate at Abrams, Fensterman. He received his J.D. from Cardozo School of Law.
Dolgon is a member of the New York City Bar Association as well as a member of New York County Lawyers Association (NYCLA), where he serves on the Young Lawyers Committee. He is experienced in all stages of litigation from drafting pleadings and conducting discovery through the preparation and argument of substantive and procedural motions, as well as trial and appeal.
Capell Barnett Matalon & Schoenfeld LLP is distinguished by its respected skill in Estate Planning and Estate Administration, Tax Law, Elder Law and Medicaid Planning, Commercial and Residential Real Estate and Religious and Not-For-Profit Corporations Law.