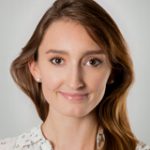 Katherine Speltz,
Ariel Property Advisors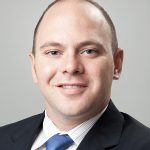 Ariel Property Advisors
" width="150" height="150" /> Scot Hirschfield,
Ariel Property Advisors
After years of voluminous activity, Bronx real estate development sales leveled off last year, primarily a result of the expiration of a popular New York State tax incentive. However, investor demand remains strong and with a reinstatement of the tax program in the pipeline, the outer-borough is positioned for an uptick in development.
The absence of the tax exemption, called 421-a, as well as higher construction costs and a more challenging financing environment, suppressed development in The Bronx last year. Despite the program's suspension, development held up well in the borough, with dollar, transaction and property volume rising 4%, 2% and 1%, respectively, according to Ariel Property Advisors' newly released "Bronx 2016 Year-End Sales Report."
The Bronx development market saw $395.5 million in dollar volume in 2016, up from $381.2 million the prior year. That uptick occurred even as dollar volume dropped 16% for all asset types in the borough for the year. Prices edged higher in The Bronx year-over-year, with the average buildable s/f climbing to $64 from $60, largely a result of several South Bronx development sites trading at over $100 per buildable s/f.
The 421-a tax exemption was highly enticing before it expired in January of 2016, offering developers of residential properties in certain areas a 25-year tax break in exchange for the creation of rent stabilized housing. As developers, affordable housing activists, trade unions and politicians, including New York's governor Cuomo, debated the program's destiny over the past year, new development throughout New York City dramatically slowed. 
Governor Cuomo has reportedly included the replacement for 421-a, dubbed "Affordable New York," in his official 2017-2018 budget. The new program, which is expected to commence this year, will retroactively cover qualifying projects that began prior to the effective date.
Investors have been drawn to The Bronx for its upside potential, plethora of transportation options, as well as a rising number of commercial and residential projects. Major new employers have also planted their flags in the borough, including Silvercup Studios and Fresh Direct. That, coupled with the opening of trendy new restaurants and a slew of national retailers, has dramatically changed how investors view the Bronx. 
In the years ahead, development in the Bronx should be bolstered by the upcoming rezoning of a two-mile stretch in the West Bronx along Jerome Ave., an area with plentiful industrial and manufacturing space that is in close proximity to various forms of public transportation. As a result of the rezoning, many properties within this district may increase in value, incentivizing property owners to sell to developers. In 2016, New York City initiated The Southern Boulevard Neighborhood Planning Study which aims to engage community residents and stakeholders to create a unified vision for the potential rezoning of this neighborhood.
In addition to the South Bronx, investors are particularly fond of Belmont and Fordham as they are in close proximity to "The Big Four": Fordham University, The Bronx Zoo, The Botanical Gardens and Montefiore Hospital. In 2016, an RFP was awarded to Douglaston Development on land owned by The Botanical Gardens for the development of a multifamily property with a major commercial component on the corner of Webster Ave. and Bedford Park Blvd.
Consistent with most Bronx real estate, strong demand has caused development properties to roughly double in value since 2012. Looking ahead, the outlook for 2017 is more uncertain than it has been in recent years, with higher financing costs on the horizon. However, interest rates remain historically low and the reinstatement of 421-a as well as the borough's relative affordability bode well for The Bronx real estate market. These drivers should lead institutional and private investors to continue deploying capital in The Bronx, which is proving to be one of the best bets around.
Scot Hirschfield is a vice president and Katherine Speltz is an analyst at Ariel Property Advisors, New York, N.Y.