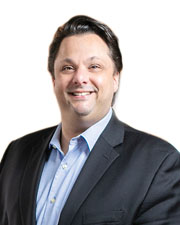 New York, NY Yariv Ben-Ari has rejoined Herrick, Feinstein LLP as a partner in the firm's real estate department, and co-chair of the Israel practice group. Yariv rejoined the firm from Akerman LLP, where he was a partner in the firm's real estate group.
Yariv advises real estate lenders, trustees, servicers, owners, operators, developers and contractors on a variety of sophisticated matters. An Israeli-American, and member of the Israeli bar with longstanding ties to both countries, Yariv also assists foreign financial institutions, developers and investors in their U.S. real estate transactions, as well as U.S. clients seeking outbound investments.
His experience spans office buildings, shopping centers, multifamily properties, hotels and resort properties across the U.S. and abroad. He advises clients on single asset and portfolio acquisitions and dispositions, domestic and international development projects, foreign bond financings, and other finance transactions.
Yariv represents developers, contractors, subcontractors and design professionals on complex construction contracts and project administration matters.