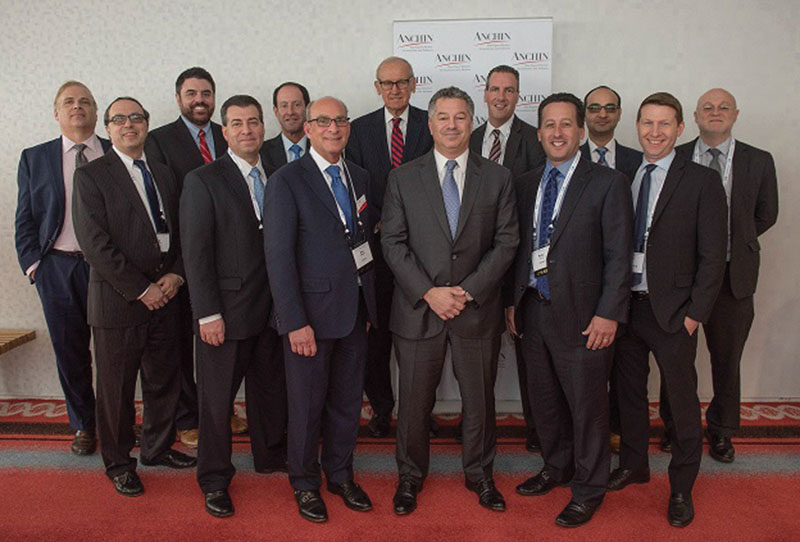 Manhattan, NY Over 300 real estate and construction industry executives and other professionals gathered at the 4th Annual Construction & Development Forum hosted by accounting and consulting firm Anchin, Block & Anchin on Thursday, February 15th. The full-day event of panels, fireside chats and networking sessions at the New York Academy of Sciences featured keynotes from Marc Holliday of SL Green Realty Corp., Jonathan Rose of Jonathan Rose Cos., and Richard Kalikow and Jonathan Kalikow, both of Gamma Real Estate. The day also featured discussion on topics ranging from the recently passed federal tax reform legislation to urban policy trends and modern city planning to how professionals can turn market challenges into investment, construction, and development opportunities.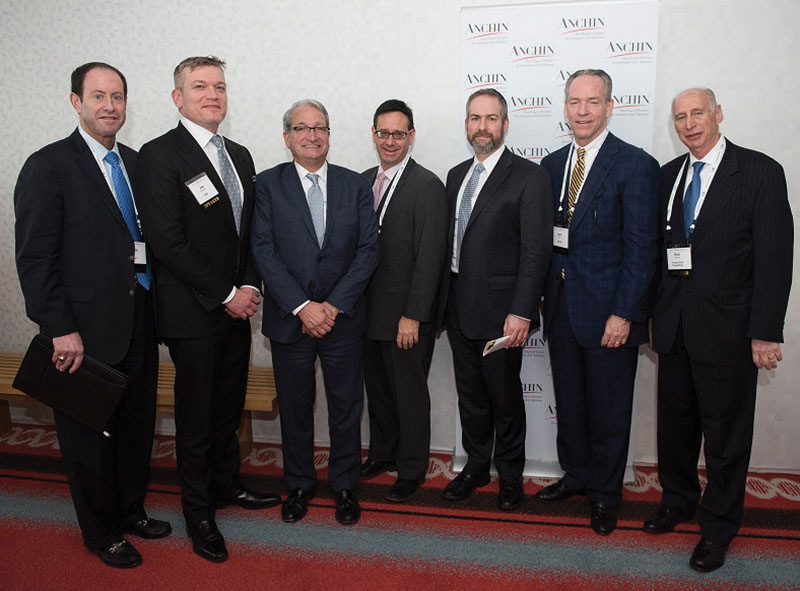 "In today's market environment executives must develop innovative and forward-thinking strategies to account for risk and uncertainty surrounding tax reform and infrastructure investment," said Robert Gilman, partner and co-leader of the Real Estate Group at Anchin. "This year's forum successfully brought together some of the best minds in business to exchange ideas and opportunities that will promote productive industry dialog and sustained success for clients and attendees."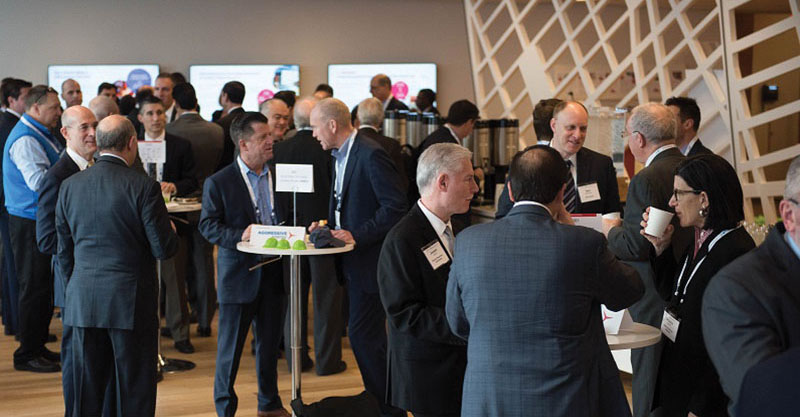 The day started with a thought-provoking keynote from Rose focused on his analysis of the latest trends in urban policy and how to plan our cities around the principal of harmony. This was followed by a presentation from Ali Chaudhry, deputy secretary for transportation to New York governor Andrew Cuomo, on the success and status of multiple infrastructure projects across the state, as well as what construction and development leaders need to be aware of in regards to looming federal infrastructure legislation.
"To protect and maximize hefty capital investments in projects, construction executives must remain educated and responsive to national and local legislative affairs," said Phillip Ross, partner and leader of the Architecture and Engineering and Construction Industry Groups at Anchin, who led multiple panels throughout the day on topics including the impact of tax reform to contractors and developers, and construction and development today.
During the panel "2018 Tax Reform: Top Misconceptions Impacting Real Estate and Construction," Anchin partner and co-leader of the firm's Real Estate Group Marc Wieder offered his interpretation on some of the key changes impacting businesses today.

While the new law offers tax relief in some areas, particularly if a business is profitable, he cautioned that if your business loses money, you could actually result in paying more in taxes. In particular, the panelists, which also included Anchin Partners Philip Ross, Jeffrey Bowden and Paul Gevertzman, spoke about "excess loss limitation" which could make individuals with real estate interests responsible for paying taxes on significant business losses on their personal returns.
During the afternoon keynote by Marc Holliday, CEO of SL Green Realty Corp., his remarks dissected the state of the market, how job creation drives demand and continued the trend toward co-working spaces and community areas. Holiday also provide updates on his firm's portfolio, including One Vanderbilt.
Anchin plans to continue to bring the best minds in business together and elicit industry dialog on these issues again at the 13th Annual State of the Construction Industry event in September 2018.