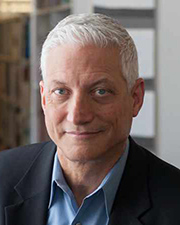 By Guy Geier, FAIA, FIIDA, LEED AP
The poor state of New York City's transit system is perhaps the biggest detriment to the city's built environment. As busses and subways fail, ridership continues to fall, even as the city's population continues to rise. Without a working transit system, people and businesses will be less likely to stay in New York, which would be catastrophic for the construction industry.
Fixing the subways and busses is going to be long and expensive, but fortunately the city has a solution. A few months ago, I was pleased to hear that the new president of New York City Transit (NYCT), Andy Byford, had released his Fast Forward Plan. The plan is bold, claiming that the subway system can be fixed in just 10 years through signal upgrades, station improvements, and increased accessibility.
AIA New York has been very supportive of the plan. Shortly after its release, we issued a statement in support of Byford's proposals. The AIANY Transportation and Infrastructure Committee then testified in support to the NYCT board, one of the first organizations to do so.
I hope that our fellow professionals in the construction industry provide Byford with the political support he needs to get the funding for this plan. NYCT cannot do this alone; they need our help.
It will be a long process to see this plan through to fruition, but New York's transit system has declined in the past, only to have come roaring back. If it was not for the subway's revival in the 1990s, the long construction boom we have seen since may never have taken place. If we manage to fix the subway once more, all New Yorkers will reap the benefits.
Guy Geier, FAIA, FIIDA, LEED AP is the 2018 president AIA New York and a managing partner at FXCollaborative Architects LLP, New York, N.Y.