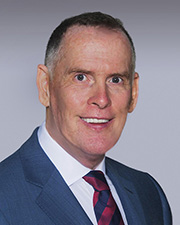 Manhattan, NY Landsea Homes, an international homebuilding and development company with operations in the U.S., Europe and Asia, in partnership with Leyton Properties, a development company specializing in commercial real estate, closed on a $40 million senior construction loan for their condominium development at 212 West 93rd St. on a Upper West Side site. The senior loan was provided by BofI Federal Bank with construction financing arranged by the team of Patrick Hanlon, Sean Meehan and Ross Cumming at Ackman-Ziff Real Estate Group LLC.
The residential building is Landsea Homes' first ground-up new development project in the borough as the company looks to expand into gateway cities across the country.
"We are thrilled to close this transaction as it marks an important milestone for Landsea Homes' first ground up new development project in Manhattan and for our partnership with Leyton Properties, BofI and Ackman-Ziff," said Thomas Graham, senior vice president of operations at Landsea Homes. "We are excited to bring our unique philosophy to one of New York City's most beloved neighborhoods with a luxury condominium offering at 212 West 93rd St. At Landsea Homes, we always seek to create a best-in-class residential experience inspired by sustainable living and that is exactly what we plan to introduce with this marquis project."
Landsea Homes and Leyton Properties are developing the 212 West 93rd Street site with a modern 14-story condominium project designed by Eran Chen of ODA New York. Drawing inspiration from the surrounding neighborhood, the ground-up building will blend 20 residences, many of which will include outdoor space, above a new 9,350 s/f synagogue. The entrance to the synagogue will feature a limestone façade with a concrete base and bronze accent detailing while the condominium will celebrate the new era of the Upper West Side with a glass-enclosed lobby framed in black steel.
Landsea Homes is currently developing homes and communities throughout the country that reflect their values of sustainability, diversity and contemporary living, including the award-winning Avora at Port Imperial, a 183-residence condominium building on the Weehawken, New Jersey, waterfront with unobstructed views of the Manhattan skyline as well as the Pierce Boston, a 30-story tower in Boston's storied Fenway neighborhood, and several communities throughout the Greater San Francisco and Los Angeles areas.