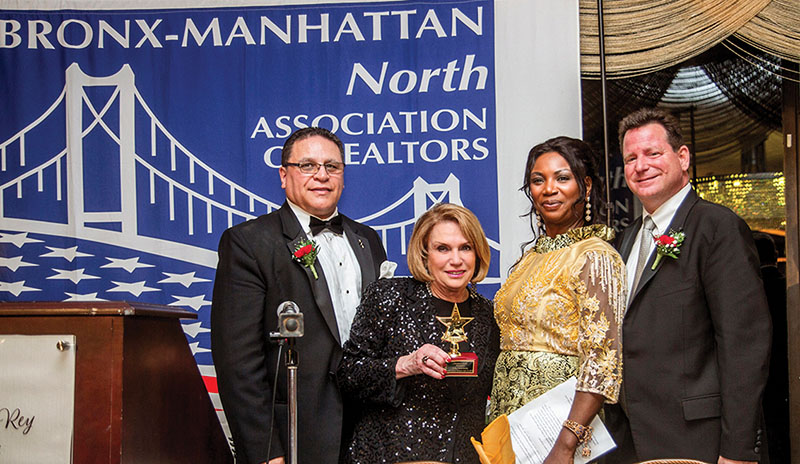 Bronx, NY Kathy Zamechansky, president of KZA Realty Group, recently received the President's Award from the Bronx-Manhattan North Association of Realtors (BMNAR).
The award is bestowed each year to a recipient whom the president selects for contributing to the organization's success.
In addition, Zamechansky accepted an appointment as vice chair of the Bronx Overall Economic Development Corp., an organization that she served as president in 1981, the year of its founding.
"Kathy is a highly respected member of the local real estate industry and she remains a tireless advocate for brokers in The Bronx," said BMNAR president Christina Leigh-Stevens. "She always informs our members about trends and issues affecting the industry and chaired out successful legislative committee, which helped educate state and local representatives about our interests and concerns."
"With this appointment, my involvement with the Bronx Overall Economic Development Corp. has truly come full circle," said Zamechansky. "The Bronx is a great place to grow a business and I look forward to contributing to the dynamic economic changes that are sweeping the borough."
Working with the office of the borough president, the corporation provides economic development services for businesses in the borough, including site location services, business consulting and the arrangement of low-cost government loans.
"I am delighted that the board has recognized Kathy's contributions and leadership capabilities by selecting her as the vice chair," said Marlene Cintron, economic development corporation president. "She has been key to the success of our borough for the last nine years and I look to more of the same in her new capacity."