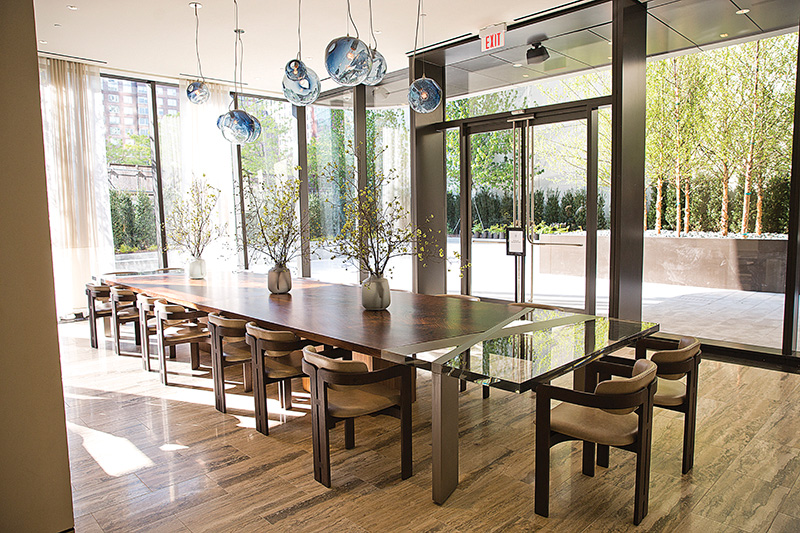 Manhattan, NY Witkoff, Fisher Brothers and New Valley, in conjunction with Douglas Elliman Development Marketing, officially unveiled the grand dining room within residential tower 111 Murray St. with a live cooking demonstration from chef, Elizabeth Falkner.
The Grand Dining Room is one of many ground floor amenities featured within 111 Murray St., a glass Tribeca residential tower that also features a unique lobby, lounge, demonstration kitchen and patisserie on the same floor, all designed by David Rockwell.
Complete with a spring inspired tasting menu, 50 select guests were able to experience the space and food prepared by Falkner, a cookbook author and former chef who has appeared on over 40 cooking competitions on the Food Network, Cooking Channel, Bravo and more.