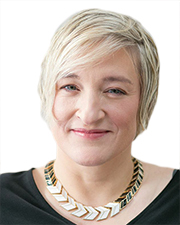 When people think of popular and lively Brooklyn neighborhoods, Williamsburg, DUMBO, and even Park Slope come to top of mind, while Cobble Hill ever so rarely seems to land on the coveted list. Though the enclave may be flying under the radar, the real estate market here is booming. Cobble Hill is accessible by many modes of public transit, and there is plenty to see, do and love.
Many new local restaurants and shops have transplanted to Cobble Hill. Just recently, Elsa, the wildly popular East Village cocktail bar that was driven out of their old neighborhood due to the skyrocketing Manhattan rents, picked up and replaced their roots in Cobble Hill. But Elsa didn't only develop a new fan base. Droves of their old customers have also relocated to Cobble Hill.
In addition to fun and plentiful nightlife options, Cobble Hill is strongly attracting independent businesses such as the new indie bookstore, Books Are Magic. As far as residential real estate goes, over the past five years, homes in the Cobble Hill neighborhood have seen a staggering 50.7% increase in prices. Typically, homes are only staying on the market for a short 86-92 days. According to Ideal Properties Group Real Estate Stats, Cobble Hill scores high in all categories such as the walk score, transit, safety, sports and leisure, and cost of living scores.
The launch of the New York City Ferry service also gives increased incentives to New Yorkers to spend time or take up residence in Cobble Hill. A new stop at Brooklyn Bridge Park/Pier 6 affords commuters to Manhattan an extra option for their Monday-to-Friday travels and travails. The ferry is also a great sightseeing opportunity, shuttling in tourists to the neighborhood. In essence, the ferry service has truly revitalized the way residents and visitors travel around Brooklyn, as well as to and from Manhattan.
The abundant presence of CitiBike in Cobble Hill is another check to add to the neighborhood's vast list of amenities. Just recently, CitiBike expanded its docking systems to the quaint Brooklyn neighborhood, allowing residents easy bike access to anywhere over the bridges connecting the borough with Manhattan, and with the rest of Brooklyn. Convenience and accessibility, in the seemingly constant state of improvement, continue to add to the enclave's appeal.
Fashion giants such as Rag & Bone, Free People, Urban Outfitters, Barneys, and Lululemon, reside on Cobble Hill's bustling Court and Smith Sts. The buzzing area is also home to places like Starbucks, Pure Barre, Blue Bottle Coffee, and most importantly, Trader Joe's. Why "most importantly?" A recent study from RealtyTrac showed that if a home shared a zip code with a Trader Joe's location, its value was likely to grow 40% from the purchase date!
Comfortable in its state of being one of the leading Brooklyn destinations, Cobble Hill is sure to continue to thrive, and to attract both residents and businesses alike.
Aleksandra Scepanovic is the managing director of Ideal Properties Group, Brooklyn, N.Y.