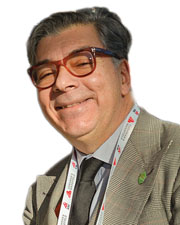 Why have retail rents fallen, and why do they continue to decline? It can't be because sales are off. Young people's closets are still full of designer shirts, khakis, and sneakers—for which they're still paying top dollar. However, the way they buy their merchandise has changed dramatically.
Retail rents have always been a derivative of sales. If your store sells a certain amount, you can afford to pay a certain percentage of that number to rent the store. That holds true today. But brick-and-mortar retailers' bottom line is smaller, now, because today's shoppers have found online shopping to be just as much fun as wandering through a boutique or a department store—plus, the prices are frequently lower.
Many of us have an outdated notion of what today's shopper looks like. We still tend to think of Carrie Bradshaw and her friends from Sex and the City, gadding around Manhattan in their designer shoes. Well, they're 20 years older now, and their buying habits have changed. Some of them have children, who know an entirely different kind of life. Women are most retailers' target customers, and most of them have gotten used to the online experience.
What does this mean for owners of retail property? It certainly doesn't mean that your property is obsolete as retail space. But it often will mean re-thinking how tenants use that property. It will mean expanding your concept of "highest and best use" for retail real estate.
That's where a knowledgeable broker can help. New concepts in retail leasing evolve all the time. It's a smart broker's business to keep up with them and use them to the client's advantage. In my more than 30 years in this market, I've helped tenants and owners weather the savings and loan crisis, the bursting of the tech bubble, 9/11, and the Great Recession. Nothing surprises me much.
My specialties include the full spectrum of retail, whether, includes luxury, fast fashion or food & beverage. I also have experience and capability for the site selection of showroom and office, movie theatres, parking garage, and industrial. I have worked along Madison Ave., SoHo, the Meat Packing district, the Flatiron District and Nolita. Some of the tenants I have represented include Buccellati, Paul & Shark, Caruso Menswear, Paul Morelli, Tours, Sermonetta, Fogal, John Fluevog and Ports 1961. I have has also consulted for The 42nd Street Development Project in Times Sq. in 1992 when Times Sq. was changing from The Red Light District into the family center it is known for today. I also represented Amtrak for the retail level at Penn Station, along with The Downtown Alliance which is the business improvement association for The Financial District where I assisted in the analysis for "big box retail development," along with assisting numerous hotels and casinos across the country in their retail use plans.
Joseph Aquino is the president of Joseph Aquino Commercial Real Estate Services (JAACRES), New York, N.Y.