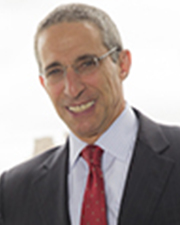 New York, NY One of Ingram Yuzek's Landlord & Tenant partners, Cory Weiss, Esq., was recently chosen to serve as a member of the advisory council for the Housing Part of the Civil Court of the city of New York.
Established under Civil Court Act Section 110 to help select new Housing Judges, the 14-member Advisory Council conducts initial prescreening interviews and evaluations of applicants. Thereafter, Judges are appointed by the chief administrative judge from a list of qualified applicants presented by the Advisory Council. Based on Weiss' exemplary background and experience, he was appointed to the 14-member board and has begun his three-year term on January 15, 2019.
At Ingram Yuzek, Weiss focuses his practice in the landlord-tenant realm, specifically on litigation and rent regulations. He has worked with owners and developers on property renovation and demolition and has provided legal advice to landlords on a variety of issues, including non-primary residency, owner occupancy, vacancy deregulation, and rent overcharge.
He has also been involved in several speaking engagements, including the 8th Annual New York City Real Estate Expo, the 8th Annual New York Multifamily Summit, a real estate podcast titled "Eyes on Real Estate," and the Northeast Regional Middle Market Multifamily Forum.