Manhattan, NY Developer Vinbaytel Property Development LLC awarded Tirosh & Team at Douglas Elliman the exclusive listing for the condominiums at 245 East 53rd St. Located in Midtown East, the six-story property includes five modern units.
"We were pleased to provide market expertise and a client-focused approach to develop a luxury building at an accessible price point, in the heart of one of the city's most unique neighborhoods," said Ariel Tirosh.
245 East 53rd St. offers high ceilings, washer-dryers, storage space, balconies and feature a prewired smart home system to ensure residents convenient living. Building amenities include secured access to each home by a key-locked elevator, private outdoor space and 10-inch oak flooring.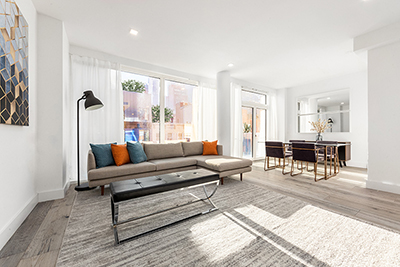 Utilizing innovative design and cost-effective strategies, Vinbaytel has developed boutique-style condominiums for 15 years. Previous developments include 227 East 7th St., a six-unit faux-industrial condominium, 67 Ave. C, a seven-unit luxury property, and 26 Ave. B, a uniquely modern six-story building with a dark gray exterior, all located in the East Village.
Tirosh and Team provides unparalleled client service through its unique customer-centric approach by tailoring their services for every client including sellers, buyers and developers. This combined with their knowledge and expertise of the market, specifically the luxury condominium market, puts Tirosh and Team in a unique position to provide the most relevant information and services for their clients.
Ariel Tirosh and his team have consulted at every level of development and are highly skilled at managing projects through every phase, from conceptualization through to marketing and sales.