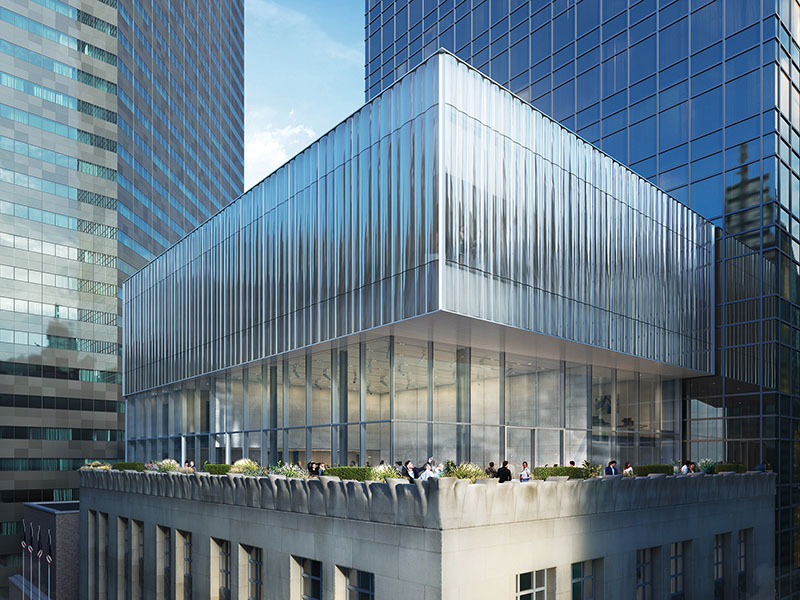 New York, NY Tiffany & Co. revealed exterior renderings of the transformation underway at its Fifth Ave. flagship store. The upper addition (floors 8, 9 and 10) of the 10-story property at 727 Fifth Ave. will be completely reimagined from office space originally constructed in 1980, into a new exhibition, event and clienteling space.
Surrounded by a curtain of undulating glass complementing the classic limestone façade below, the contemporary structure above this historic building echoes the height and grandeur of the flagship's timeless main floor.
A holistic transformation of this magnitude has not taken place in the building's 80-year history. Tiffany is embarking on the project in partnership with renowned architectural firm, The Office for Metropolitan Architecture (OMA). Led by partner Shohei Shigematsu, OMA New York is engaged on specific aspects of the transformation–including a reimagined upper addition.
Construction began on Tiffany's flagship transformation in spring 2019 and is estimated to be complete in spring 2022.