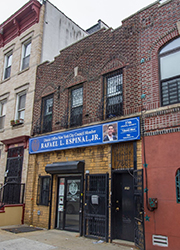 Brooklyn, NY TerraCRG has brokered two sales totaling $6 million.
In the first sale, TerraCRG sold 440 Senator St., a four-story, 20-unit apartment building in Bay Ridge. The deal was brokered by Peter Matheos, senior vice president, and David Algarin, associate vice president at $4.85 million.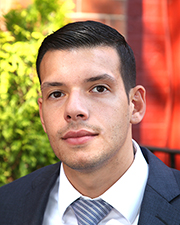 "The continued job growth throughout Brooklyn, especially at nearby sites like Industry City, has created an influx of residential tenants moving to Bay Ridge and the surrounding neighborhoods," said Matheos. "People are looking for quality, affordable living options that are closer to work, making assets in the area more lucrative than before."
The 14,280 s/f property is located between 4th and 5th Aves., two major retail corridors in the area.
In the second deal, TerraCRG sold 786 Knickerbocker Ave. in Bushwick for $1.15 million. The 2,480 s/f mixed-use building was brokered by Matt Cosentino, vice president, Eric Satanovsky, senior associate and Fred Bijou, associate. The purchaser was Cycamore Capital, an investment firm based in Brooklyn that specializes in value-add multifamily and mixed-use assets.
"The market around the Halsey L train station, particularly around Irving Square Park, continues to be very attractive to investors, which brought a lot of interest to this property," said Cosentino. "The residential development here has exploded and it's logical that retail growth will follow providing strong upside potential in this property."
The property traded for $464 per s/f and a 6% cap rate. This is the first purchase in Brooklyn made by the buyer.
"We are focused on buying value-add properties in neighborhoods like Bushwick. We believe we can create immediate value for our shareholders while having great confidence in the neighborhood over the long term," said Johnny Din, CEO of Cycamore Capital. According to Din, Cycamore expects to make a significant investment in Brooklyn real estate over the next 12 months.
The property consists of one duplex commercial space and one residential apartment. The commercial space is currently occupied by a New York City Council Member. The residential apartment is approximately 1,240 s/f and has four bedrooms, a sunroom, large deck, backyard access, washer/dryer and skylights. The property is ideally located approximately 2 blocks from the L train at the Halsey Street Station and around the corner from Irving Square Park.