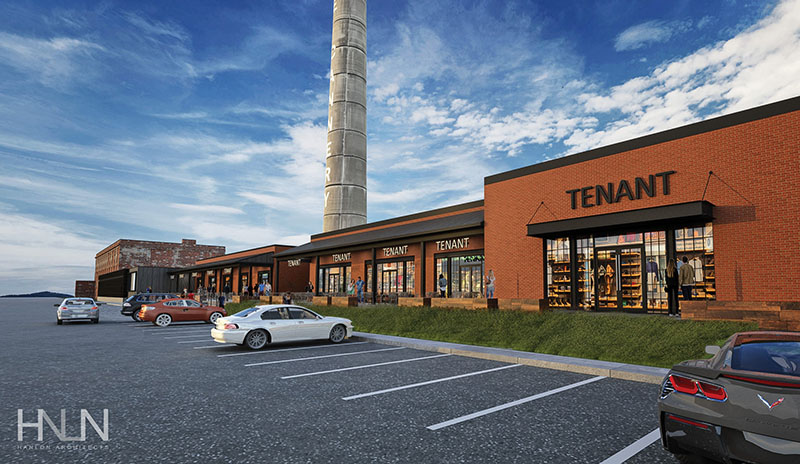 Fairport, NY TAYLOR, the Builders, a leading regional commercial general contractor, was awarded the construction contract to redevelop the existing century-old factory building that once held the American Can Co. "Canco," established in 1908, was the backbone of the community's industrial growth through the late 1980's.
The redevelopment is being led by Donohoe Management, with leasing directed by Caliber Commercial Brokerage. Taylor and Hanlon Architects are working to design and renovate The Cannery – a 61,730 s/f mixed-use retail and commercial development and façade renovation at 25 Parce Ave. and 75 North Main St. Construction work is underway, with tenants opening soon.
"Taylor is excited to work with Caliber and Donohoe Management to modernize this historic site to create a dream space for future tenants and residents to enjoy in the beautiful Fairport community," said Taylor president, Karl Schuler. "This is another important chapter in the history of the Village's successful growth, an expansion of thriving business and commerce."
The Cannery project will feature improvements to the exterior, including construction of a 6,780 s/f elevated boardwalk to provide direct pedestrian accessibility to all building tenants. Further demolition, abatement and renovations will create several tenant spaces along the first floor, rooftop deck, loading dock area, courtyard, patio, landscaping, sidewalks and over 200 parking spaces. The Cannery holds potential for a variety of businesses to occupy the refreshed space, such as a dance studio, entertainment space, restaurants, fitness spaces, sports training facility, offices, cafes and more.