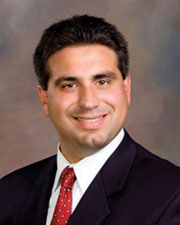 Utica, NY According to Syracuse Realty Group, the firm has completed a $950,000 sale, and two leases totaling 17,600 s/f.
Orazio Crisalli of Syracuse Realty brokered this sale of 1506 Whitsboro St., a 98-unit apartment building, for $950,000. The buyer and seller wish to remain anonymous.
Two leases at 6225 East Taft Rd. in North Syracuse: The subject is comprised of 17,600 s/f of commercial space leased to two tenants: Barks & Rec, who took 5,900 s/f; and United Rentals who signed for 11,700 s/f. The landlord, 6225 E. Taft Rd. LLC was represented by Michael Arcuri of Syracuse Realty Group. Arcuri also brokered the $625,000 sale of this property last year.