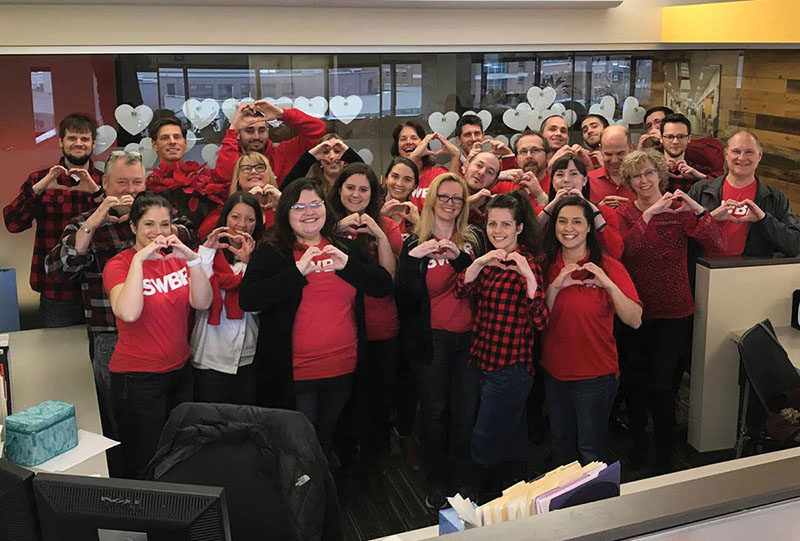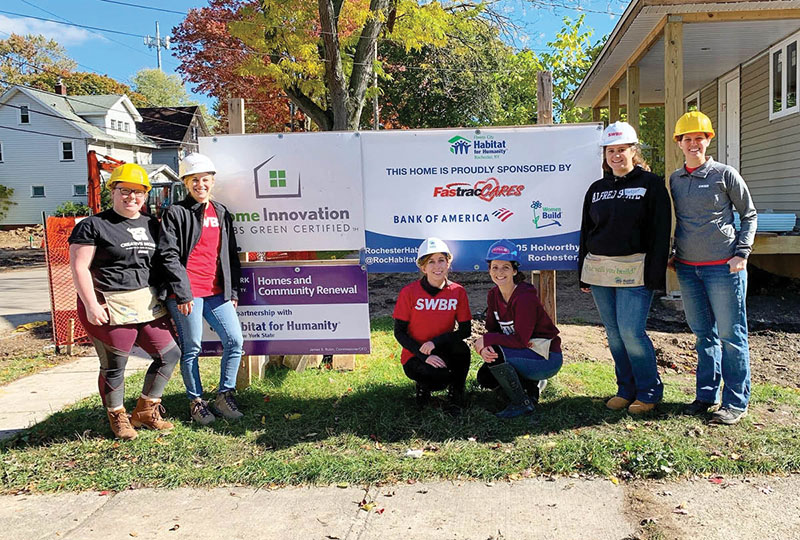 Rochester, NY SWBR, a multidisciplinary, award-winning design firm, celebrated its 50th year in business and a long tradition of design excellence throughout 2019. To commemorate the milestone, it hosted a special initiative called "50 for 50," where team members collectively completed 50 community service projects. As team members volunteered for not-for-profit organizations, the outreach events were documented on large "50 for 50" boards displayed throughout the office. Additionally, efforts were promoted on SWBR's social media pages.
"We have an amazing team that has always given back to the community," said president Tom Gears, AIA. "Our 50th anniversary gave us the opportunity to showcase that commitment. I'm confident that we'll continue that incredible and meaningful work into the new year and beyond."
For 50 years, SWBR has designed projects on the belief that great buildings and spaces can inspire, influence and enhance the lives of their users and the community.
"I believe that our 50th anniversary has been a testimony to three important constants here at SWBR: great clients, great people and great design," principal and chief marketing officer David Beinetti, AIA said. "We have been fortunate to have all three in abundance. The '50 for 50' campaign during our 50th year brought our team members together and it felt good to give back to our community through so many organizations."