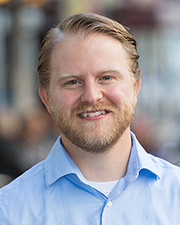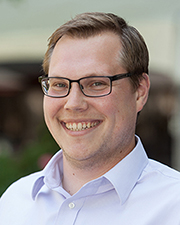 Rochester, NY Two team members at SWBR have earned two certifications.
Kyle Morris received an official registration as a licensed architect and Dylan Smith passed all divisions of the Architect Registration Examination and Architectural Experience Program.
"Staying focused and diligent with several exciting projects, both Kyle and Dylan managed to stay committed to their professional goals while taking on these significant professional certifications," said Matthew Lupiani, AIA, LEED, AP BD+C, NCARB, associate and Syracuse office manager for SWBR.
"We are proud of the work ethic and accomplishments our colleagues work hard to make happen for themselves and for our firm."
Morris serves as a project architect at SWBR. He is responsible for coordinating entire design projects, from developing concepts and budgets to design and documentation. He received a Bachelor of Science in agricultural engineering technology.
As architectural designer, Smith assists with business development for SWBR's Syracuse office. He is responsible for project management, architectural design, technical detailing and review, consultant coordination and more. He received a Bachelor of Architecture from Syracuse University School of Architecture.