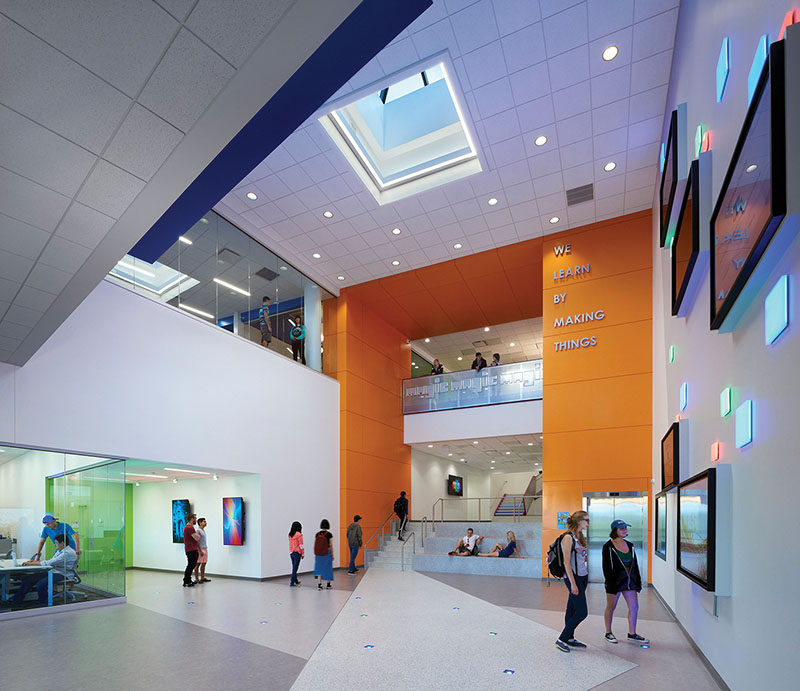 Rochester, NY SWBR has been recognized with a 2019 Professional Design Award by the American Society of Interior Design New York Upstate/Canada East Chapter for its work on Rochester Institute of Technology's (RIT) MAGIC Spell Studios. The annual awards presentation will take place Sept. 20th.
Recognized in the Large Commercial category, MAGIC Spell Studios is RIT's center for media, arts, games, interaction and creativity. The center provides professional-quality studios and groundbreaking new technologies for the next generation of entrepreneurs in digital gaming, film and animation. Its interior was designed to stimulate, motivate and inspire students' creative culture. Video-game and film-inspired designs can be found throughout the building.
SWBR was also named one of the top three interior design firms in Rochester Business Journal's 2019 Reader Rankings.