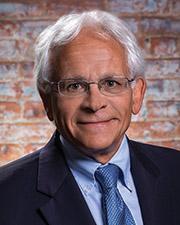 Syracuse, NY Bart Feinberg of Sutton Real Estate Co. brokered the sale of six acres to Bankers Healthcare Group (BHG) in the city's Lakefront District for $3 million. BHG purchased the property for their new financial headquarters and construction is expected to be completed by fall of 2021. BHG is expanding and will be building a five-story, 100,000 s/f office building to accommodate an additional 330 jobs over the next five years.
Additionally, Sutton completed two leases at the Sherwood Office Park totaling 5,000 s/f:
Karen Cannata-LaRocca and Kristen Nave represented the tenant, Steven Stacy, DDS, P.C., who signed a 10-year lease for 2,500 s/f. Feinberg represented the landlord.
Elderchoice Inc. signed a five-year lease for 2,500 s/f. Nave and Feinberg brokered the deal between tenant and landlord.