Syracuse, NY According to Sutton Real Estate, the firm has completed the following transactions: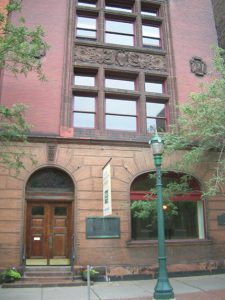 311 Montgomery Street - Syracuse, NY
• John Thomasmeyer represented the seller of 311 Montgomery St., the former home of Central New York Telephone and Telegraph Co. that was converted to a mixed use property. The sale price for the 10,000 s/f historic building was $900,000.
• Bart Feinberg represented the Telesis Community Credit Union in the sale of 198,000 s/f warehouse/ distribution facility located at 123 Great Bear Rd. in Volney for $350,000.
• Ken Tyminski represented the seller of 212 Franklin St., a two story building with Indigo Salon leasing the first floor and Macknight Architects the buyer building out their offices on the second floor. The selling price was $220,000.
• Feinberg leased 2,670 s/f in Creek-walk Commons to Express Mart. This is a new concept by Express Mart to provide groceries and other amenities to the increasing number of residents and employees downtown. Terms were $21 per s/f for seven years.
• Feinberg leased 1,440 s/f in Chimney Plaza in DeWitt to Frameology Optical. Frameology Optical has the exclusive rights to sell European made eyeglasses in Upstate. This seven-year term was settled at $2,000 per month.
• Barret Paving entered into a lease for 3,000 s/f in the Sherwood Office Park in Liverpool. Kristen Nave Fehlman represented the Sherwood Office Park with Dick Robb representing Barrett Paving. Terms of the five-year lease were $14.50 per s/f.
Sutton Real Estate Co., a full service commercial real estate company, was founded in 1933 and is one of the most successful property management and brokerage firms in Upstate New York. Sutton consists of approximately 100 employees and independent sales associates committed to delivering high quality services including property management, brokerage, development and temporary receivership.