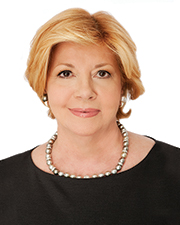 The collection of towns on the South Fork of Long Island known as the Hamptons, is a state of mind for New Yorkers. Home to glamorous estates, pristine beaches and quaint villages, it's the ultimate escape from the heat and bustle of the city, a paradise for sun, surf and scene. But it's not all about the shore and nightlife – the countless shopping destinations will keep you on trend whether you're Eastward bound for the entire summer or a weekend retreat.
Let's create your summer seaside retail experience:
In the Hamptons: Goop Sag Harbor is open for the season at 4 Bay St. Aerin East Hampton, offers shoppers the same luxury products as the by-appointment-only Manhattan location, 7 Newtown Ln. Brunello Cucinelli has doubled the size of 39 Newtown Ln. and Jimmy Choo is popping up a few doors down, 33 Newtown Ln. Tory Burch revamped her 47 Newtown Ln. store. Donna Karan moved her Urban Zen line into 16 Main St. The Reformation Beach House shop for sustainably made clothing is back in the Hamptons after its inaugural pop-up last year, 85 Main St. Faherty's surf-inspired clothing made of sustainable fabrics now at 56 Main St. Love Shack Fancy's Rebecca Hessel Cohen is debuting her first brick-and-mortar location in Sag Harbor, 117 Main St. Montauk's iconic beachfront resort is adding a rotating series of pop-up shops called Gurney's Fashion Collective, 290 Old Montauk Hwy., Montauk; brands will include The Daily Edited, Love Shack Fancy, Kendra Scott, Galpon Co., Panama Hats and Top Shop. The Surf Lodge, 83 Edgemere St., Montauk, will host a myriad of retail and fitness pop-ups including luxury swim by Thorsun by George Sotelo, del Toro x Grateful Dead x Saks, Kitsune, Rebag and plenty more. Palm Beach colorful resort wear and beachy accessories, Michelle Farmer Collaborate, is now at 10A Jobs Ln. Ruby and Jenna have taken over the former Calypso store at 24 Jobs Ln. Sam Edelman is opening a pop-up at 38 Jobs Ln. Italian Eleventy now at 53 Jobs Ln. AYR Beach House is part of the scene, 25 Madison St. Best news ever, NET–A– PORTER offers same day delivery in the Hamptons!
Not to be outdone, Manhattan has a lot of exciting new and forthcoming shopportunities.
On Madison Ave., Italian suit designer Castangia 1850 is opening its first permanent U.S. showroom at 521 Madison Ave. Celine moving to 650 Madison Ave. adding to the luxury lineup. The Hirschl & Adler Galleries relocated to 41 East 57th St. Carlton Fine Arts can now be found at 676 Madison Ave. Casual California chic, The Westside is open at 1162 Madison Ave.
On Fifth Ave., A La Vieille Russie fine jewels can now be found at 745 Fifth Ave., Saks Fifth Ave., 611 Fifth Ave., continues to elevate their jewelry department at the flagship store; the destination has been named "Jewelry on 2." The 7,000 s/f personalizes and focuses on the luxury jewelry experience featuring exclusive product, private viewing rooms, repair and care services and a team of "style advisors." This extravagant enclave is located on the store's second floor and adjacent to "Beauty 2.0," the shiny and new experiential beauty department. The jewelry line-up features a mix of the established and new: Amali, Anita Ko, Aurélie Bidermann, David Webb, David Yurman, Gurhan, ILA Jewelry, Ippolita, Jacquie Aiche, John Hardy, Marco Bicego, MeiraT, Mikimoto, Mizuki, Pomellato, Roberto Coin, Temple St., Clair and Zoë Chicco. The second phase of the grand jewelry renovation will be a fine jewelry boutique on the lower level called "The Vault." Nike's new flagship will debut early next year at 650 Fifth Ave. Five Below to open later at 530 Fifth Ave. joining Vans next door.
On the Upper East Side, Brooklyn-based Querencia Studio, a multipurpose space hosting and facilitating experiences and events, has opened a pop-up store called The Canvas, selling sustainable fashion at 94 Lexington Ave.
In Flatiron, furniture brand Lovesac will open its first retail store at 927 Broadway near ABC Carpet & Home.
In TriBeCa, WeWork debuted its "modern retail space" WeMrkt at 205 Hudson St, selling curated products from WeWork member companies.
In Hudson Yards, Italian fashion designer AG Adriano Goldschmied is one of the many retailers joining The Shops at Hudson Yards next spring.
In the West Village, women's fashion brand Margaux, best known for its classic ballet flat, recently landed at 387 Bleecker St.
In SoHo, lifestyle brand Aether coming to 16 Crosby St. Home decor company Made in Japan Project to 13 Crosby. Mattress start-up brand, Casper opened The Dreamery, offering nooks that can be reserved for "rest sessions" at 196 Mercer St. UK heritage fashion brand Ben Sherman to open a pop-up in time for autumn and holiday shopping at 130 Greene St., complete with a full-service shirt bar and monthly activations. Canadian outdoor clothiers Arc'tryx to 110 Greene St. Lighting and furniture retailer Tom Dixon is moving from 19 Howard St. into 25 Greene St. TDE The Daily Edit extending its 197 Mulberry St. shop based on popular demand. Jack Vartanian, vintage Brazilian jeweler, is leaving the Upper East Side for 146 Spring St. between Wooster St. and West Broadway.Morgan Le Fay back to NYC roots with 464 Broome St. Hermès Shoe Salon SoHo showcasing Pierre Hardy's contemporary footwear collections for women and men, 63 Greene St. In NoLita, French sunglass brand Vuarnet recently opened its first boutique in the U.S. in conjunction with Bastille Day at 39 Spring St.
In NoHo, direct-to-consumer retail outlet Showfields at 11 Bond St.
In the Financial District, J. Crew coming to Battery Park City, 225 Liberty Street.
Happy Summer and Happy Shopping!
Faith Hope Consolo is the chairman of Douglas Elliman's retail leasing, marketing and sales division, New York, N.Y.