Schenectady, NY According to Subhash Sukhram, owner/broker of Buy-N-Sell Realty Inc., they have sold a retail plaza at 1635-1643 Eastern Pkwy. at auction.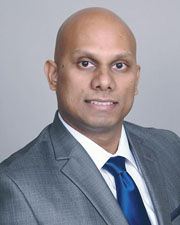 Landsworthy Holdings LLC purchased the property at 1635-1643 Eastern Parkway for $760,000, according to Aman Kaur, one of the investors. 1643 Eastern Parkway Asso LLC was the seller. The seller paid a $51,000 fee to Ten-X, a commercial real estate site, as well as back taxes, according to Kaur.
According to Sukhram, there were several buyers interested in the property as a result of the positive ongoing economic development efforts by the state, county and city, resulting in investors, entrepreneurs and real estate buyers increasing their focus on the area.
The 20,000 s/f building's largest tenant is Family Dollar. Other tenants include a barber shop and The Jewish World newspaper. The one-story building was constructed in 1920.
The new owner plans to make improvements to the property.
This was their first commercial investment.