Manhattan, NY Ariel Property Advisors has facilitated the sale of the West 165th/166th St. block-through assemblage, a rare development site in the Washington Heights neighborhood. The property sold for $21 million.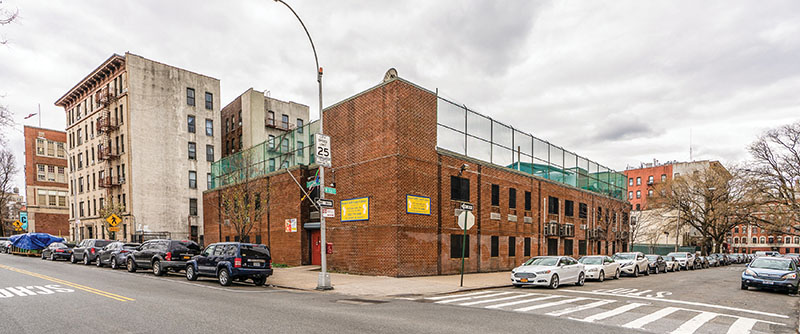 The site–which consists of eight lots with extensive frontage on 165th St., 166th St. and Edgecombe Ave.–has a zoning lot area of 31,576 s/f. The property's R7-2 zoning allows for 119,370 buildable s/f as-of-right, with the community facility bonus increasing this tally to 205,244 buildable s/f.
Exclusive agents Victor Sozio, Shimon Shkury, Michael Tortorici, Matthew Gillis, and David Khukhashvili represented the seller, Sand Realty Group, LLC, and procured the buyer, Edge Property Group led by Ari Sherizen.
"The site's substantial footprint and proximity to neighborhood institutions, such as Columbia Presbyterian, were main drivers in establishing the site's value," said Sozio, executive vice president at Ariel. "It was a highly competitive marketing process and that is a testament to the area's continued growth and perception amongst developers."
Sozio believes the area is poised for an uptick in development activity as investors seek opportunities to deploy capital in emerging markets. Historically, development transaction volume has lagged considerably behind other areas of Northern Manhattan, such as Harlem. According to research compiled by Ariel Property Advisors, close to 100 transactions categorized as "development sites" have occurred in Harlem since 2015. In that same period of time, about 12 development transactions took place in Washington Heights.
"As developers and their investors have the opportunity to review more transaction data in the area, including rental and condominium sales comps, they will become increasingly more comfortable and attracted to an area of Manhattan offering land at close to a third of the price of its counterparts below 110th St.," Sozio said
Within walking distance of the site are New York Presbyterian/Columbia University Medical Center, an expansive campus that contains treatment and research facilities. Columbia University's New Medical and Graduate Education Facility is also nearby.
The site also benefits from multiple transportation options, including the 1, A, and C subway lines, allowing for easy access to Midtown Manhattan.
Ariel Property Advisors is a commercial real estate services and advisory company located in New York City. The company covers all major commercial asset types throughout the NY metropolitan area, while maintaining a very sharp focus on multifamily, mixed-use and development properties. Ariel's Research Division produces a variety of market reports that are referenced throughout the industry.