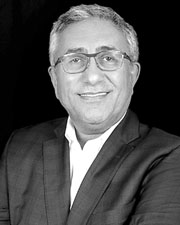 New York, NY According to Kassin Sabbagh Realty, (KSR) Ronnie Shaban has joined the company as a managing director and will be focusing in acquisition and dispositions of investment real estate and retail and office leasing in the NYC metropolitan area.
Previously Shaban has been involved in over $850 million in closed transactions.
Shaban is extremely knowledgeable and well versed in various types of real estate investment properties includes but not limited to multifamily, mixed-use, retail, assemblages, office and industrial. He will also be focused on landlord representation in retail and office leasing.