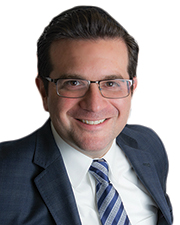 Lake Success, NY As of May 10th, EMH Commercial Realty has been assumed by and is operating under the name of Schuckman Realty Inc. Schuckman Realty has acquired EMH's Brooklyn location, adding to Schuckman's existing offices in Lake Success and Ridgefield Park, NJ.
This acquisition allows Schuckman Realty to further grow its expanding investment sales platform throughout the five boroughs of New York as well as Westchester and New Jersey. In addition to expanding its number of office locations, Schuckman added nine real estate salespeople and brokers to their existing team of high-level commercial real estate professionals increasing the size of Schuckman Realty's investment sales team to 13 members.
Kenneth Schuckman, president of Schuckman Realty, said, "This strategic acquisition helps Schuckman Realty leverage our abilities not only in residential investment sales but in commercial real estate space as well and adds to our team of talented real estate brokers and salespeople."
Matt Colantonio, who will be heading the Schuckman Investment Sales team alongside Baruch Edelkopf, said he "is excited to combine the predominantly multi-tenant retail-based approach of Schuckman Investment
Sales with EMH's multifamily and residential development strengths to expand throughout different asset classes and neighborhoods across all NY metro markets."
Baruch Edelkopf, formerly of EMH Real Estate welcomes Schuckman Realty's 40 years of experience as a compliment to EMH's proven approach; "As a major value add to our client, we are able to walk into the same meeting and assist with their current retail vacancies and help them find the highest and best use of the property."
EMH Commercial Realty, a commercial real estate brokerage focused on investment sales and specialized in the sale of mid-market investment properties. Over the years EMH achieved a high volume of sales in the multi-family, mixed-use, and development markets.
Schuckman Realty, founded in 1978, developed a reputation as a leading retail broker and developer in the New York Metro area, with special expertise in developments, redevelopments, and renovations in all five boroughs of New York City and Long Island. As a strategic planner of retail stores and shopping centers, in addition to boutique projects, Schuckman has been responsible for millions of square feet of leasing and development.
Schuckman Realty's expanded business will serve the entire spectrum of commercial real estate needs throughout the New York tri-state metropolitan area and beyond.