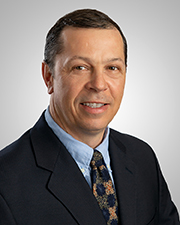 East Syracuse, NY D&B Engineers and Architects, P.C. (D&B) is pleased to welcome Gunther Schnorr as a senior engineer. Schnorr will be responsible for overseeing field sampling programs at New York State Department of Environmental Conservation (NYSDEC) sites, as well as managing a team providing third-party oversight at NYSDEC former manufactured gas plant remediation sites.
Schnorr brings to D&B over a decade of environmental engineering experience that primarily focuses on the investigation and remediation of hazardous waste sites housing former manufactured gas plants, utilities and industrial manufacturing facilities. His experience provides him with expansive knowledge of both the federal and state environmental regulations governing the management of hazardous waste and hazardous substances that may endanger public health and the environment.
"I am excited to be a part of D&B's growing team in East Syracuse and am eager to assist our clients with completing projects that improve our region's environment," Schnorr said.
Schnorr holds an B.S. in environmental resources and forest engineering from the SUNY College of Environmental Science and Forestry.
"Welcoming [Schnorr] aboard rounds out D&B's environmental consulting capabilities in Central New York," said Richard Walka, senior vice president in charge of D&B's environmental services. "His knowledge and experience will allow us to further build on our long-standing track record of positive client experiences in the region."