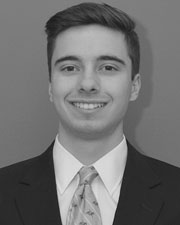 Manhattan, NY SCG Retail has hired Andrew Garnett as assistant broker.Garnett transferred from the firms Newport News office, and is a recent graduate of the University of South Carolina.
Garnett will be working closely with Kelly Gedinsky, focusing primarily on landlord representation. He also works with Seth Kessler on the Manhattanville Factory District, a West Harlem development, as well as leasing space across from the 92nd St. Y and in the East Village.
"We continue to strengthen our landlord representation capabilities," says David Firestein, managing partner SCG Retail/The Shopping Center Group. "Andrew worked in one of our Virginia offices, so he's able to hit the ground running up here in Manhattan. We're very happy that he's joined the SCG Retail team."
When Garnett isn't on foot in the city looking for opportunity for SCG Retail clients, he enjoys swimming, and architecture. He also loves watching Carolina Gamecock football.