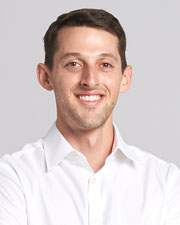 Name: Sam Hollander
Title: Analyst and Project Manager
Company Name: Urban Standard Capital
What was your most notable project, deal, or transaction in 2020?
In June of this year, Urban Standard closed on an $8.89 million first position loan backed by four multifamily and mixed-use properties in the brownstone neighborhoods of Brooklyn. The transaction was logistically challenging given the COVID lockdown and gathering due-diligence became a difficult task. Still, with the support of the USC team and the hard work of our borrower, the transaction was able to close entirely remotely 30 days after term sheets were signed.
What are your predictions for commercial real estate in 2021?
I expect that if vaccines become available in early 2021, pricing will start to recover on multifamily and mixed-use assets. I think that retail and office spaces likely have a longer road to recovery as we wait to see how consumer preferences were changed by the events of 2020. As people gain confidence in the availability and effectiveness of vaccines and testing, I think some sectors could see pre-pandemic levels of pricing by the end of 2021.
What was your greatest professional accomplishment in 2020?
One of my greatest professional accomplishments in 2020 was starting a new role entirely remotely. Starting with a new firm is in itself a challenge which was compounded by the remote aspect. Thanks to the organization and patience of the Urban Standard team, I was able to hit the ground running and contribute in a meaningful way to both our debt and equity teams.