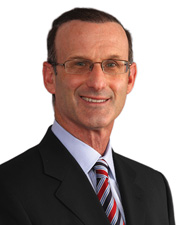 Manhattan, NY Cresa managing principal Peter Sabesan has arranged renewal leases for 90,000 s/f at two separate locations for LIM College, a private college focused on the business of fashion. The first represents an eight-year renewal for 60,000 s/f at 216 East 45th St.. The second renewal represents a 10-year lease term for 30,000 s/f at 535-545 Fifth Ave. Both buildings are well-located in the Grand Central area.
"Two long-term renewals by a highly-respected and venerable institution is an affirmation of the future of higher education in Manhattan," said Sabesan. "Our team, which included Richard Selig and Mike Okun, researched many other availabilities and concluded these two buildings offered exceptional locations, services, and value. Our client agreed."
According to Elizabeth Marcuse, president, LIM College, "LIM College has been an integral part of the New York City landscape for over 80 years. Extending our decades-long presence in midtown Manhattan ensures we can continue to connect students with the unparalleled resources and opportunities these locations afford."
The landlord at 216 East 45th St., Bernstein Real Estate, was represented inhouse by Vince Terranova, president, and Peter Liptrot, executive director of leasing. The Moinian Group, which owns 535-545 Fifth Ave., was also represented inhouse by its executive vice president, director of commercial management Gabriel Dagan.