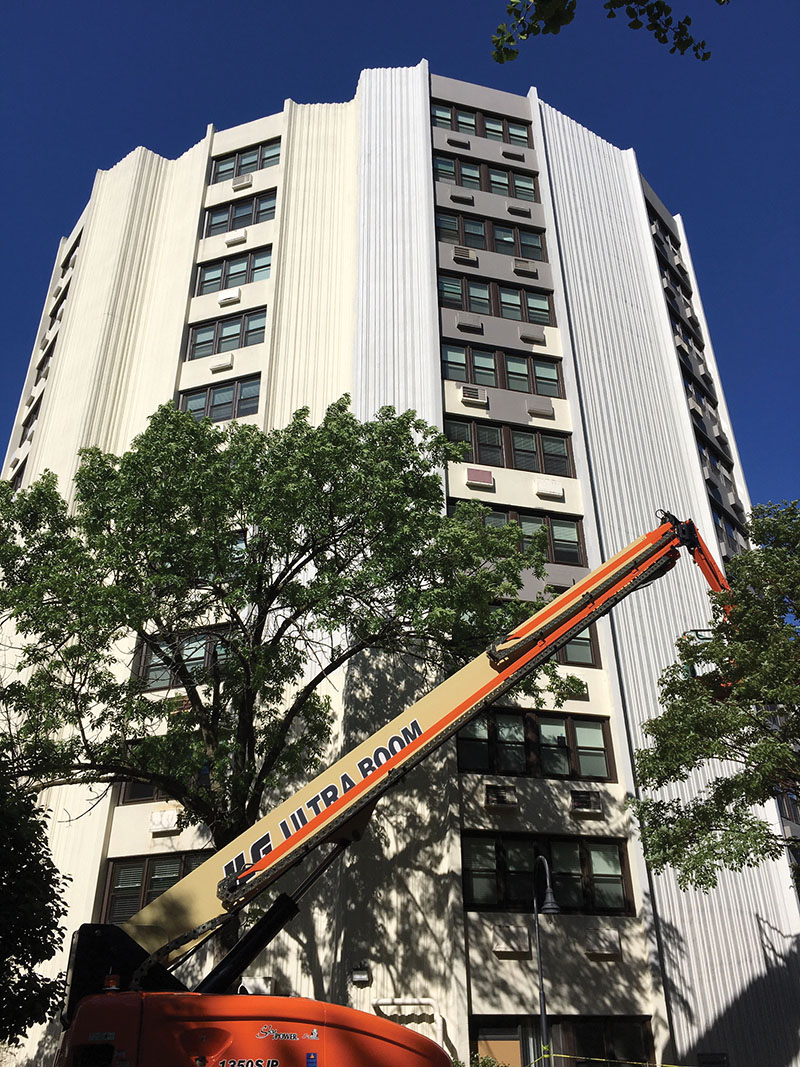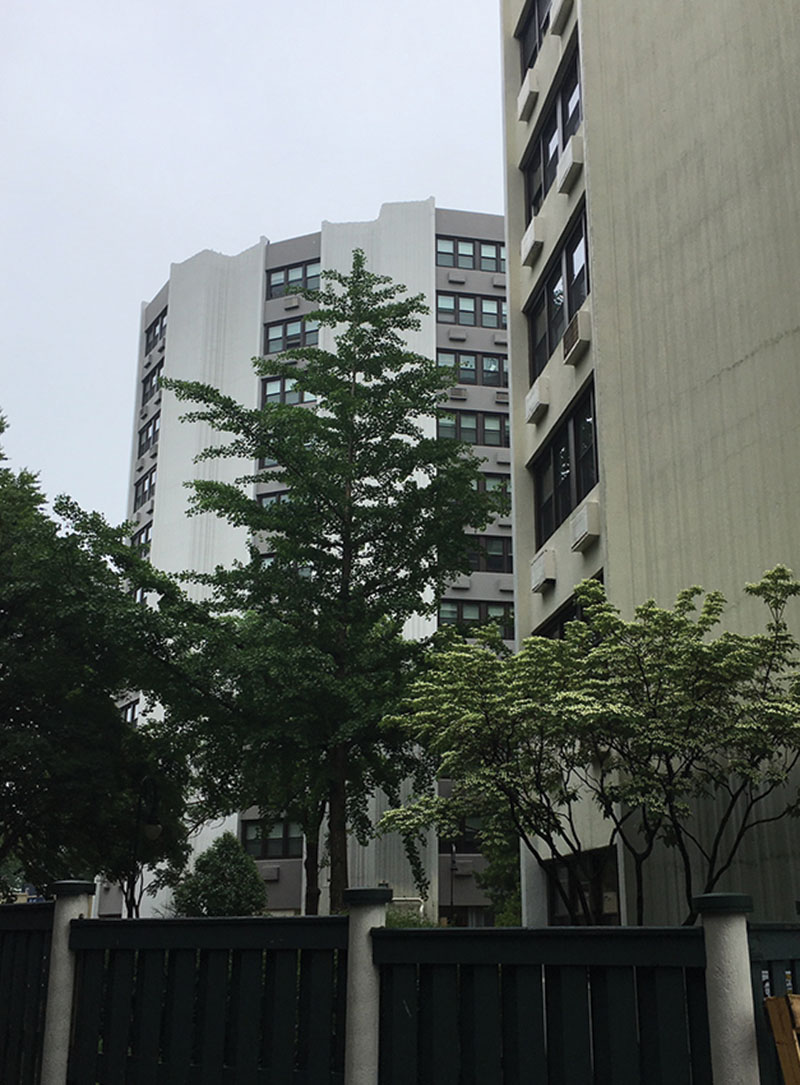 Rochester, NY Cedarwood Towers, located at 2052 East Main St., is undergoing a $41.2 million rehabilitation program to upgrade the 50-year-old buildings. The work of the twin 11-story towers, 206-unit facility, is two-thirds complete. The scope of work includes new windows and doors, roofs, upgraded bathrooms, kitchens, appliances, new common space, community rooms, security systems and landscaping.
The building was purchased by a partnership comprised of Rochester's Cornerstone Group, Ltd. and Community Preservation Partners (CPP), a WNC Co., for $13 million.
The twin towers are financed with tax exempt bond issued by the County of Monroe Industrial Development Agency to assist with the cost of improvements. The project is scheduled to be completed in September with a grand re-opening in October.