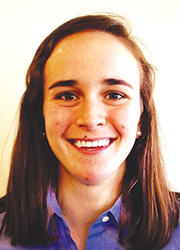 Victoria Tsamis, Edwards & Zuck
In an effort to take advantage of the quickly fading warm weather, I decided to walk to a meeting last week. On my way, I passed the tower of 432 Park Ave. and paused in my stride, mouth agape, to admire the dauntingly impressive 1,396-ft. feat of engineering. As a city, we continue to innovate and revolutionize new construction, making them more resilient and energy efficient than ever. Although the skyline of New York City is ever changing, at least 85% of the current blueprint will still be standing in the year 2030. The new challenge is to improve and upgrade existing buildings to meet present, and future standards.
The New York City Retrofit Accelerator is a key component of mayor de Blasio's commitment to reducing citywide greenhouse gas emissions by 80% by 2050 (compared to 2005 levels). Through consumption of energy for heating, cooling and power, buildings emit over 70% of the city's greenhouse gases. Improving their efficiency is the most effective strategy the city can pursue to achieve its ambitious goal. This push for sustainability can reduce energy and water costs for tenants and help mitigate rising operating costs for building owners. The Retrofit  program is geared toward buildings that must comply with Local Laws 84 and 87; that are still burning heavy heating oil (No. 6 or No. 4 oil); or that are participating in an New York City Department of Housing Preservation and Development (HPD) or New York City Housing Development Corporation (HDC) program.
Smaller buildings, although exempt from some regulations, will still be able to use the resources of the program to determine the best way to improve their efficiency. The Retrofit Accelerator will provide building owners and operators with a dedicated team of efficiency advisers at no cost. These advisers will help select cost-saving retrofit projects for the building, complete the necessary permitting, acquire financing and incentives to help cover the costs, train building staff, and complete the measurement and verification of the final product. By accelerating retrofits in up to a thousand properties per year by 2025, greenhouses gas emissions will be reduced by roughly one million metric tons – the equivalent of almost 200,000 passenger vehicles taken off the roads!  Incredibly, these reductions will happen while saving New Yorkers an estimated $350 million a year in utility costs and generating over 400 local construction-related jobs.
Victoria Tsamis is a sustainable engineer at Edwards & Zuck, New York, N.Y.