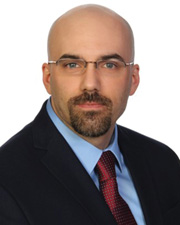 Rochester, NY The Rochester Area Chapter of the New York State Commercial Association of Realtors (RAC NYSCAR) has added two new directors to their Board of Directors for 2021. They are Alex Amorese of CBRE|Rochester and Peter Burke of SQ/FT Healthcare Real Estate.
They join the remaining RAC NYSCAR Board of Directors:
President: Virginia Squire of Coldwell Banker Commercial Custom Realty;
Vice president: Dara Rennert of Keller Williams Realty GR;
Treasurer: Anthony Cashette of Leverage Properties, LLC;
Secretary: Christopher Passero of Passero Realty Services LLC;
Director: Pete Gillett of Flaum Management Company, Inc.;
Director: Harry Gleason of CBRE|Rochester; and
Director: Christopher McCarthy of Keller Williams Realty GR.
RAC NYSCAR is a group of approximately 140 commercial real estate brokers and affiliate members dedicated to promoting the interests of commercial real estate professionals in the Rochester Region. The jurisdiction of the Rochester Area Chapter comprises the geographic area of Monroe, Wayne, Ontario, Livingston, Steuben, Yates, Seneca, and Eastern Orleans (east of Route 98) counties. Our organization offers:
• Monthly networking/marketing/education meetings, where guests are welcomed and encouraged to attend.
• Education Offerings
• RAC NYSCAR Website: http://roc.nyscar.org/
• RAC NYSCAR quarterly newsletter
• Annual NYS Commercial Real Estate Conference
Currently with COVID-19 restrictions, all of RAC NYSCAR's events will take place via Zoom and continue, as necessary.