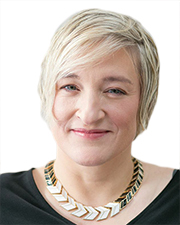 A very long time in the making, Hudson Yards is a project taking form in Manhattan's Chelsea neighborhood. Thought up in the early 2000's, the project broke ground in 2006 and for the past 13 years the eyes of Chelsea, Manhattan and the rest of the world have been focused on the once forgotten, vast, far-west part of Chelsea being redeveloped through this enormous undertaking. The dreaming up and execution of Hudson Yards involves renowned developers, architects, government offices and retailers, all part of an extensive list of the project's stakeholders.
While the project will take years to finish, 2019 is expected to bring forth a number of significant milestones—with the park, restaurants and retailers opening their doors and greenery to the public. Additionally, 30 Hudson Yards, which will house the highest outdoor observation deck in the western hemisphere, is slated to open this year. Hudson Yards' residential aspect, for current and incoming New Yorkers looking to buy and rent in the area, will add to the mix of commercial and public amenities and treats. The Vessel, a monumental landmark structure for locals and visitors alike, will also open its doors in the spring of 2019.
The excitement surrounding Hudson Yards, coupled with Google's $1 billion expansion announcement in the sought-after Chelsea neighborhood, is already having a positive impact on the area's commercial real estate.
A redevelopment of an unprecedented magnitude, or at least a project unlike anything Manhattan has seen in a very, very long time, Hudson Yards may just lend the decisive nudge to those looking to expand their commercial business in Manhattan to consider Chelsea as their new business base.
With an increase in residents, tourists and workers, the neighborhood will likely be needing everything from new supermarkets, restaurants, bars, nightlife and entertainment venues to fitness facilities, salons, coffee shops and beyond. Commercial tenants, lucky enough to already have a spot in Chelsea, may consider expanding their marketing efforts in Hudson Yards.
With technology monumentally impacting the marketplace, the retail industry is facing enormous challenges. Perhaps the believers in brick-and-mortar storefronts may consider securing a presence in Chelsea, or close by.
At Ideal Properties Group, we also expect Chelsea to increase in popularity amongst prospective buyers and renters. Hudson Yards is expected to create many new job opportunities, naturally gravitating those who prefer to live close to their workplace towards nearby neighborhoods. Our Chelsea office location has seen a notable level of commercial interest in the neighborhood, and our commercial leasing team is projecting the interest to increase with each new segment opening at Hudson Yards.
Projects such as Hudson Yards instill in us all the unshakeable belief that New York City will continue to be a thriving metropolis, offering commercial opportunities to anybody with enough ambition, vision and drive.
Aleksandra Scepanovic is managing director of Ideal Properties Group, New York, N.Y.