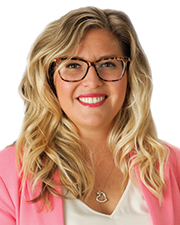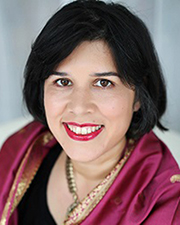 The modern office space no longer consists of the traditional cubicles and conference rooms. Tenants are now demanding amenities to create a sense of community and wellness in the workplace. The demand and its response are changing the way we view the standard office and pushing boundaries to become more creative and productive in our workday.
What are property managers and building owners doing to attract and retain tenants? Tenants are seeking places to work with modern and social amenities that are centrally located and easy to travel to.
Reinvest in Your Space
To add value and create a stronger revenue stream, it is imperative to upgrade your space. An outdated facility is not going to attract the tenants paying top dollar for their office space. The industry is seeing a change in the overall design and amenities included in the typical office space.
Amenities
Tenants are making improvements, so they can attract talent who will love coming to work every day. According to Maia Gilman, RA, LEED-AP BD+C and senior architect at The Falcon Group, one of her office design clients is requesting "executive-style gyms with locker rooms and showers, multiple cafeterias and coffee bars, relaxation rooms, outdoor terraces, a daycare center, multiple conference rooms and meeting spaces of varying sizes, a flexible-concept workspace and refreshed lobby spaces with modern finishes and natural light throughout the space."
Work spaces are now being created with the flexibility of both open and private spaces in mind. There can be a series of varying sizes of conference rooms, collaborative spaces as well as private soundproof spaces to share confidential information. In addition, tenants want the option to add more offices or take on more space as needed. By performing these building upgrades, a sense of community and culture is created where people want to come to work. Backing this with a solid social and cultural outreach seals the deal.
High-Tech Everything
It's not just the visible finishes that are important to upgrade. It is imperative to ensure the building's mechanical, electrical and plumbing systems are up-to-date and will be able to not only meet building efficiency codes and regulations, but the electrical components are able to handle the influx of "high-tech everything." Tenants are looking for a "smart," high-tech work environment. This evolving environment may include a smart thermostat, blinds that adjust to the sunlight, and voice-activated music, all of which can be activated via smartphone apps.
Shorter Leases and Better Financing Options
The WeWork business model movement is having a domino effect on how other building owners lease their space. WeWork allows a tenant to customize and maximize their office leasing experience. It is possible to rent a single seat in a shared space, to rent a private office space or have a 500-employee, autonomous headquarters within the WeWork portfolio.
The once standard 10-year lease is no longer the norm for many tenants. Tenants might want temporary, shared space with a short-term lease and are willing to pay a premium for it. Some of the standard 10-year leases are now being reduced to five to seven years to be more flexible in response to tenants' needs. In addition, special financing may be available. For many, this is a welcomed disruption that is changing the way leases are negotiated and executed.
Property managers and building owners can make many of these changes in order to attract and retain tenants. By acknowledging that, modern office space is changing on multiple levels, managers and owners stay on the leading edge of change, whether it be in new design elements or the way in which leases are negotiated.
Jessica Vail is director, marketing & business development, and Maia Gilman RA, LEED-AP BD + C, is a senior architect at The Falcon Group, Bridgewater, N.J.