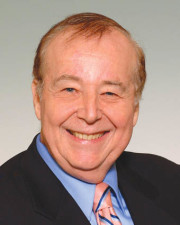 As real estate companies rush to find the fastest and most precise way to deliver marketing content to prospects and audiences, the question remains: What is the best way to build reputation? Electronic newsletters, sales engagement software, and content sites seem to be everywhere these days, and while they are helpful and necessary, for many, they still do not replace the credibility generated by a vetted news article from a reputable publication.
Why? What is it about traditional-style newspapers, broadcast outlets, and online thought-leadership sites that still attract many real estate businesses and professionals and prompts them to seek and showcase the coverage they are able to attain there? Probably the most important aspects are authentication of the mastheads and the credibility of the authors, reporters and editors who must pass judgement and, in the end, create the narrative.
Aptly called "earned media," opportunities for such coverage have greatly diminished, newspapers are growing thinner and sometimes disappearing altogether. Replacing them are sites that for a fee allow you to post your own stories and versions of what you do. The articles look real enough, but the savvy reader or viewer can tell the difference which is why many real estate pros will not settle for less.
Fortunately, for the real estate industry, and particularly New York, the opportunities for credible coverage remain, at least among the trade media including this publication and its half dozen or so competitors. Their mastheads and tradition lend certain credibility to the coverage whether it is a transaction, interview, case history, profile or a bylined article. It is good for business and, when posted on websites and newsletters, sets real estate companies and professionals apart from their competition which may rely only on their white papers, blogs, and press releases to impress audiences.
Harry Zlokower is founder of Zlokower Co., a real estate public relations firm, and past president of the New York Chapter of the Public Relations Society of America, New York, N.Y.