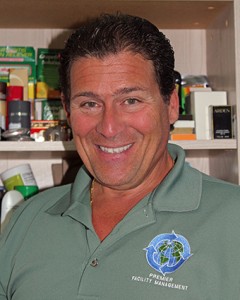 Robert Frustaci, Premier Facilities Management
In response to the growing need for the residential buildings in New York City to consolidate their recyclables without overtaking the city sidewalks or the limited storage areas within the buildings themselves, so that they are in compliance with the New York City regulations requiring all residents to recycle their cardboard, plastics and glass materials, Premier Facility Management (PFM), who is one of the largest manufacturers of building compactors in the New York City area, has entered into an agreement with Orwak, U.S.A. to be the exclusive distributor of their product line. This product was specifically designed to consolidate recyclable materials into neat and easy to handle bales of material. This equipment not only benefits the maintenance staff and porters at a residential building by drastically cutting the time required to break down and tie up cardboard boxes and delivering the materials to the curb, but also the building will have a more pleasing curbside appearance on recycling day and the building owners are less likely to receive violations from the city sanitation inspectors or fire code officials for the improper storage of recyclables.  We have seen a reduction in attracting rodents both inside and outside the building when these materials are baled.
PFM conducted a case study of this equipment at The Orion, a 550-unit residential building in Manhattan.This building was paying a private hauler for two additional recycling pick-ups a week due to the volume of material and lack of storage space.  After installing an Orwak baler, there was no need for the additional pick-ups and the space that was being used for storage became a commercial rental income for the building.  The manager of The Orion stated that his staff would spend a full day collecting the recyclables and putting them out to the curb for pick up, and that process today takes less than an hour and the building appearance has much improved.
An Orwak baler can take the cardboard boxes that have been stacked into a 10x10 ft. room and reduce it to just two or three small easy to handle bales.
In a recent news article in Crain's Newspaper NYC, councilwoman Hon. Chin expressed her concern for individuals walking on the city sidewalks that have been overtaken by mountains of plastic bags full of recyclables. In one picture, the five foot tall councilwoman is standing next to a pile of bags that is taller than her.  The Orwak baler would eliminate this problem and the curbside appearance would be drastically improved.
In a short period of time PFM has now placed more than 100 of these baling units in NYC residential building, markets, schools, restaurants and hospitals, and the impact has been very positive.  In a city where every square inch has a high value, the Orwak balers have proved invaluable and the curbside appearance of the building using these balers has become more pleasing for the residents, ownership and city officials, while saving labor hours and creating a cleaner, rodent free environment.
Robert Frustaci is the president and CEO of Premier Facility Management, LLC, Woodland Park, N.J.