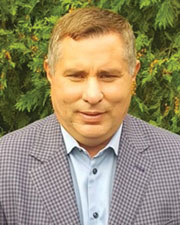 Buffalo, NY Jack Phillips, principal of the Largo Group of Cos., arranged permanent financing for a 55,000 s/f, single tenant, industrial warehouse building. The $4.6 million loan featured a 10-year term, 25-year amortization, and no prepayment penalty.
The Largo Group of Cos. is a commercial mortgage banking firm that structures, closes and services commercial mortgages for acquisitions, refinances and redevelopment projects. Largo arranges commercial real estate financing structures for borrowers throughout the U.S. and Canada. They manage the loan process from loan application through closing and service the loan through its term.
Largo has 22 correspondent relationships and offers additional lending sources, providing property owners and developers long-term, non-recourse commercial real estate financing at a competitive fixed rate.