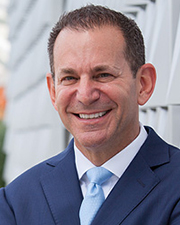 The mid-year stats on how commercial real estate performed on Long Island are out. In this market report we'll be looking at Long Island's commercial real estate market success in the second quarter. Arming you with details and statistics, this report will include Long Island's retail, office, and industrial markets. To most easily digest this information, we will break it down simply by market with a focus on three key factors: vacancy rates, rental rates, and cap rates.
Overview of the Long Island Retail Market Performance
First a look at Long Island's retail market. We are continuing to see minimal change in the vacancy rate with a considerably low rate at 4.1%. There has been close to no change in this market over the past four quarters, which nods to the market's stability. As for rental rates, they are up over the first quarter with rates at $26.43 per s/f at the half-year mark. We are continuing to see a consistent rise in rental rates in both Nassau and Suffolk Counties with an incommercial real estatease of 3.52% from this time last year. Regarding cap rates, the retail market cap rate has lowered in the first half of 2018, averaging 5.50% compared to the second quarter of 2017 when they averaged 6%.
A Close Look at the Long Island Office Market
Next, we review the commercial real estate status of the Long Island office market. The vacancy rate in the Nassau and Suffolk County office market incommercial real estateased from 6.8% at the close of the first quarter to 6.9% at the mid-year mark. On a whole, the vacancy rate has been relatively steady over the past year with small incommercial real estateases and decommercial real estateases. Regarding rental rates, they experienced a decommercial real estatease from Q1 when rates stood at $25.13 bringing them to $25 per s/f at the end of the second quarter. As for cap rates, they have been higher this year with rates averaging 7.21% compared to this time last year when they averaged 6.65%.
Long Island Industrial Market Review and Trends
Last up is Long Island's industrial market. The Nassau and Suffolk County industrial market has seen minimal variances over the past year with current vacancy rates at 3%; a very slight incommercial real estatease from the end of the first quarter where the vacancy rate was at 2.7%. As for rental rates, they keep climbing. The mid-year mark closed with another incommercial real estatease in rates holding the market at $11.80 per s/f. This represents a 3.1% incommercial real estatease in quoted rental rates – a significant jump. Lastly, industrial market cap rates have been higher in 2018, averaging 9.43%, compared to the first quarter of 2017 when they averaged 8.54%.
At American Investment Properties our core values include the three P's: Passion, Professionalism and Positivity. Our unmatched success begins with our employees' passion and drive for results. By creating an open culture where individuals can foster new ideas we are able to be the most innovative commercial real estate firm. Our level of professionalism in all areas provides reassurance to our clients and helps to create results. By relating to one another and ourselves with positivity we are able to create better more meaningful relationships within our organizations and with our clients.
We provide honest and reliable expert advice to every client. Whether you are in the real estate market to buy or sell property, we will dedicate our resources to broker a winning deal. American Investment Properties' real estate agents specialize in the sale and disposition of multiple types of investment properties.
Ron Koenigsberg is the president of American Investment Properties, Garden City, N.Y.