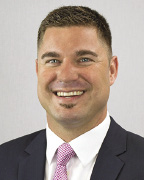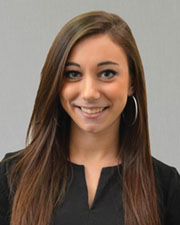 Brooklyn, NY The CPEX Real Estate Office Sales & Leasing Team has completed a lease at Acadia Realty's property located at 3858 Nostrand Ave. in the Sheepshead Bay area.

Kemray Corp., a medical billing start-up, has signed a lease for 989 s/f.
The CPEX Office Sales & Leasing Team, led by managing director Rich Novak, and associate director Gina Damond, represented Acadia and procured the tenant in the lease transaction. The asking rent was $35 per s/f.
"We have been very successful at this location securing tenants due to the quality of the product delivered, location, and exposure on a main avenue with the ability to offer on-site parking as well," said Novak.
3858 Nostrand is one of five buildings owned by Acadia Realty Trust between Aves. Y and Z on Nostrand Ave. This is the 11th lease that CPEX has completed on behalf of Acadia at the 70,514 s/f property spanning the full block (3780-3858 Nostrand Ave.). The building, which has retail on the ground floor, also has 60 parking spaces at grade and an additional 70 spaces underground.
In a second transaction, the CPEX Real Estate Office Sales & Leasing Team completed a lease agreement for advertising agency The Custom Family to relocate from its Lower Manhattan office. The Custom Family will occupy 1,500 s/f on the second floor at 160 7th St., located between 2nd and 3rd Aves. in the Gowanus.
Novak and Damond represented the landlord and procured the tenant.
The 73,132 s/f elevator mixed-use building includes a variety of tenants in technology, advertising, media and information services (TAMI), as well as other creative uses and more traditional office users.
"Gowanus continues to grow as a center for creative, technology, and light manufacturing companies," said Novak. "We're finding more and more boutique firms like The Custom Family are actively seeking flexible space to match their creative energy and be more convenient to their Brooklyn-based employees."