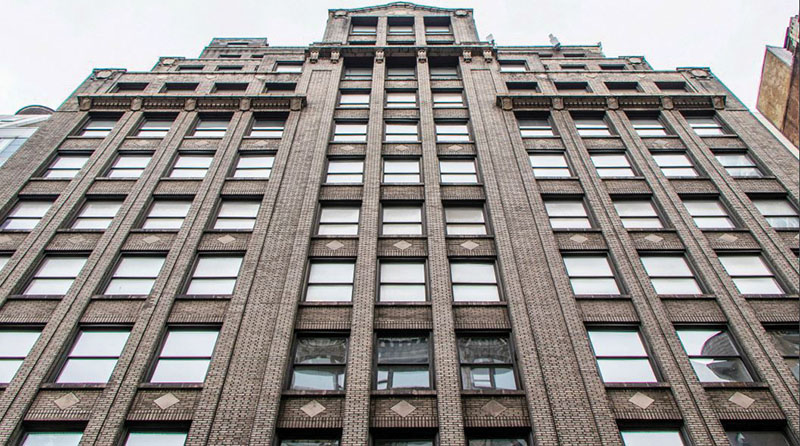 New York, NY E4H Architecture, a national leading health care architecture/design firm which designs hospitals, medical centers, laboratories and other medical health facilities across the country has expanded its Garment District offices.
The firm signed a 10-year lease for the entire 6th floor with 10,156 s/f at 15 West 37th St. that almost doubles its existing space of 5,700 s/f on the 16th floor. The asking rent for the entire 6th floor was $54 per s/f.
E4H Architecture has been a tenant since 2012, and will be moving into their new space in the second quarter of this year.
Norman Bobrow and David Badner of Norman Bobrow & Company represented E4H Architecture and Newmark's Jarad Winter, JD Cohen, William Cohen and Steven Levy represented Kamber Management who owns the property.
"While E4H explored options outside the building, 15 West 37th Street gave the firm the best opportunity to expand within the building," said Badner. "Additionally, the landlord's build out of the 6th floor surpassed what other buildings were offering as their standard installation. This was ultimately E4H's deciding factor to continue their tenancy going forward."
E4H Architecture has designed health facilities and space for NY Presbyterian Hospital, Sloan Kettering, Weill Cornell, Jacobi Medical Center and Elmhurst Hospital, Rutgers University, Harvard Medical School, Massachusetts General Hospital, Baylor Scott in Dallas and many others.
In addition to the New York City office, the firm also has offices in Boston, Dallas, Ft. Worth, Washington D.C., Nashville, Burlington, VT and Portland, ME.